EVE Online update adds crowdsourcing science minigame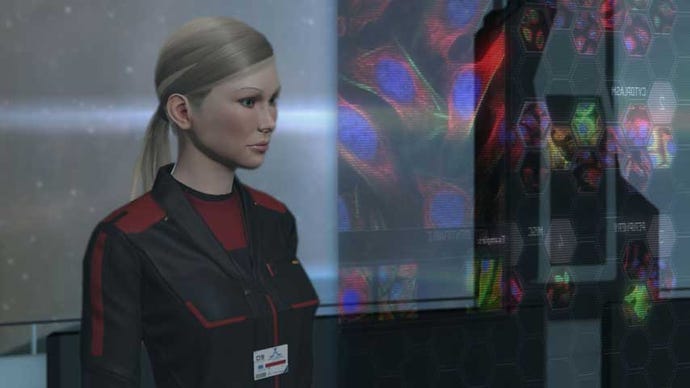 EVE Online players can now while away their idle hours by helping advance medical science.
This week's EVE Online update, Project Discovery, adds in a very cool minigame.
By playing the game, players will assist in the compilation of the Human Protein Atlas, a Swedish project helping scientists understand protein function in human cells. All players need to do is recognise patterns and categorise images, working through the 13 million which have been uploaded to the MMO.
It's a task that requires massive amounts of labour, beyond the resources of any academic body, and yet will be an essential part of future medical science. It's really not an exaggeration to say this work may one day contribute to a cure for cancer and many other diseases and conditions.
Participation is open to players at all levels (systems are in place to prevent sabotage) and is entirely voluntary, but to incentivise the scheme, players will earn kredits for use in the Sisters of EVE loyalty points store. New items include unique clothing and a new type of booster. Learn more on the Project Discovery hub.
The update also delivered a bunch of other features and changes, including:
A huge module revamp including Damage Modules, Warp Disruptors and Warp Scramblers, Damage Controls, ECM, Cap Batteries, Tracking Modules, Stasis Webifiers, Sensor Dampeners, and the merger of Sensor and ECCM Modules
New high-strength Heavy Stasis Grapplers for Battleships and Capitals
Force Auxiliary skills have been added in preparation for the EVE Online: Citadel expansion
Changes to speed and orbit paths
Increased and troubling Drifter activity
Full patch notes are available on the EVE Online community site.