Euro PSN update, March 25 - LBP Sonic, AvP Swarm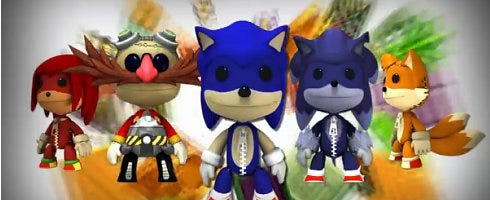 Sony as updated the European end of PSN and there are loads of deals to be found along with some permanent price reductions that will hopefully make your wallet smile.
Highlights for the week include the Aliens vs Predator Swarm Map Pack, Zen Pinball Earth Defense Table, Batman: Arkham Asylum Challenge Maps and the GOTY edition gets the Joker Maps for free.
LBP gets Sonicized with a costume kit and stickers, which includes: Eggman, Knuckles, Trails, Werehog, and of course the blue fella himself. You can check out the video of it through YouTube.
There's also LBP love for PSP with the Easter Theme Level Kit and costume.
Get the full list over on the EU PS Blog.