EU PSN flash sale discounts The Witness, Inside, Soma, more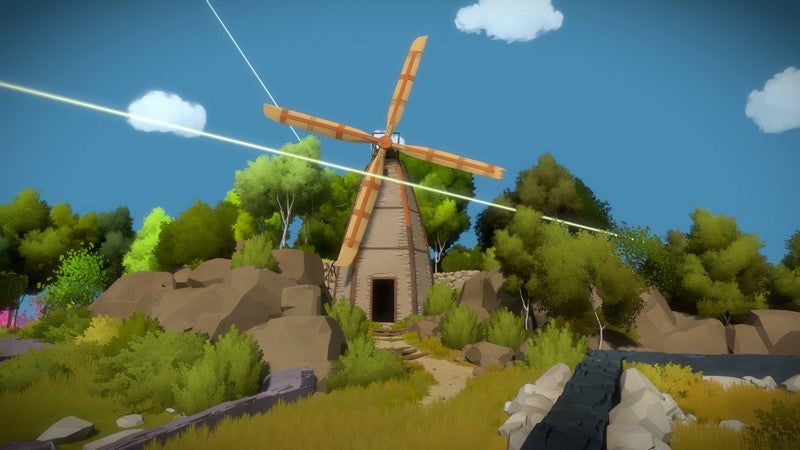 If you have some leftover money from the all Black Friday madness, you may want to have a look at this PlayStation Store sale.
Sony has revealed another round of deals hitting the European PlayStation Store starting today. This flash sale has discounts up to 60 percent off, and will last only until Thursday, December 1.
There's a focus on indie and digital-only games, and you'll find titles such as The Witness, Inside, Abzu, Bound, and more here. This sale is only taking place on the European store.
See the full list below, and visit this link for regional prices.
A Boy and His Blob
Absolute Drift: Zen Edition
ABZÛ
ADR1FT
Albedo: Eyes From Outer Space
ARCADE GAME SERIES 3-in-1 Pack
ARCADE GAME SERIES: DIG DUG
ARCADE GAME SERIES: GALAGA
ARCADE GAME SERIES: Ms. PAC-MAN
ARCADE GAME SERIES: PAC-MAN
Asemblance
Assault Android Cactus
Battle Worlds: Kronos
Bears Can't Drift!?
Blues and Bullets – ep. 1 & 2 Bundle
Blues and Bullets – Episode 1
Blues and Bullets – Episode 2
Bound
Cast of the Seven Godsends – Redux
Catlateral Damage
Coffin Dodgers
CounterSpy
Crazy Strike Bowling EX
Croixleur Sigma
Crypt of the NecroDancer
Entwined
Fat Princess™ Adventures
Fat Princess™ Adventures Mega Loot Bundle
Flower
Flow
Gemini: Heroes Reborn
Gone Home
Grim Fandango Remastered
Grow Home
Grow Up
Hard Reset Redux
Hardware: Rivals
Headlander
Helldivers: Super-Earth Ultimate Edition
Hitman GO: Definitive Edition
HoPiKo
How to Survive: Storm Warning Edition
I am Bread
I am Setsuna
INSIDE
Inside My Radio
Jetpack Joyride
Joe Dever's Lone Wolf Console Edition
Knot
Lichtspeer
Livelock
LUMO
Machinarium
Mantis Burn Racing
Manual Samuel
Masquerade: The Baubles of Doom
Mitsurugi Kamui Hikae
N.E.R.O.: Nothing Ever Remains Obscure
Never Alone (Kisima Ingitchuna)
Never Alone Arctic Collection
Never Alone: Foxtales
Nidhogg
Obliteracers
Oddworld: New 'n' Tasty
OlliOlli: Epic Combo Edition
Orc Slayer
PAC-MAN 256
PAC-MAN CHAMPIONSHIP EDITION 2
Pang Adventures
Party Hard
Peggle 2
Pixel Piracy
Primal Carnage: Extinction
Pure Hold'em World Poker Championship
Push Me Pull You
Race the Sun
Rainbow Moon
Randal's Monday
Resogun
Retro City Rampage DX
Reus
REUS – Deluxe Edition
Risk of Rain
Rocketbirds 2: Evolution
Screencheat
Shadow of the Beast
Shantae and the Pirate's Curse
Shantae: Risky's Revenge – Director's Cut
Sheltered
Sky Force Anniversary
Slain: Back from Hell
SOMA
Song of the Deep
Sound Shapes Ultimate Bundle
Spy Chameleon
SteamWorld Heist
Stikbold! A Dodgeball Adventure
STRIDER
Strike Suit Zero: Director's Cut
Strike Vector EX
Surgeon Simulator A&E + I Am Bread
Surgeon Simulator: Anniversary Edition
Sword Coast Legends
TABLE TOP RACING: WORLD TOUR – SUPERCHARGER PACK
TABLE TOP RACING: WORLD TOUR – TROPICAL ICE PACK
Tetris Ultimate
Tharsis
The Final Station
The Tomorrow Children Frontier Pack
The Unfinished Swan
The Vanishing of Ethan Carter
The Witness
TowerFall Ascension
Trials Fusion
TRIALS OF THE BLOOD DRAGON + OST
Unepic
Unravel
Valiant Hearts: The Great War
Wander