ESRB ratings will begin warning players of loot boxes in games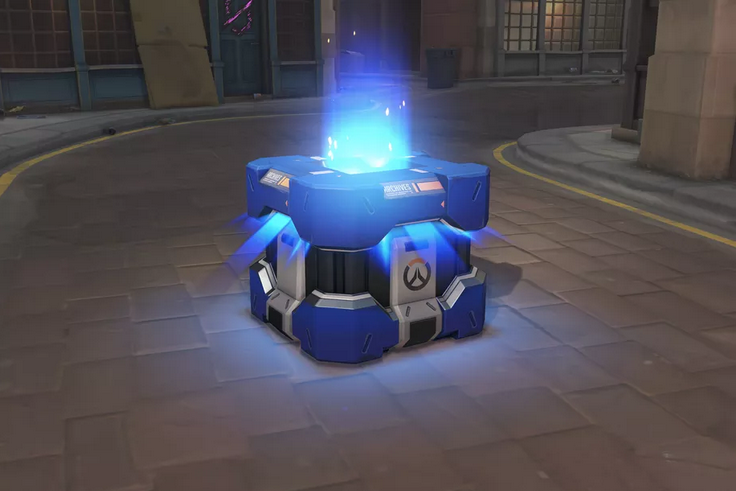 Game rating agency ESRB is adding a new rating description specifically for designating games that include loot boxes.
The Entertainment Software Rating Board announced its plans today, stating it would be adding the description "Includes Random Items" in its rating of games that allow players to makein-game purchases of random items.
"In-Game Purchases (Includes Random Items) will be assigned to all games that include purchases with any randomized elements, including loot boxes, gacha games, item or card packs, prize wheels, treasure chests, and more," the ratings agency wrote in its announcement. "Games that have the In-Game Purchases (Includes Random Items) notice may also include other non-randomized paid elements."
The ESRB's "In-Game Purchases" description was first added in early 2018 after a number of high-profile, AAA games including Forza 7, Middle-earth: Shadow of War, and Star Wars: Battlefront 2 came under fire for offering gameplay advantages in loot boxes.
At the time, US Senator Maggie Hassan called upon the ESRB to look into loot boxes and take appropriate action when applying a rating. Hassan asked the ESRB to investigate whether games with in-game purchases such as loot boxes were marketed in an "ethical and transparent" manner. Hassan, like other US Senators, was worried the random nature of contents included in loot box contents could mirror the "mechanics often found in casinos and games of chance." While the ESRB has stated it doesn't believe loot boxes should be likened to gambling, mounting pressure eventually resulted in the addition of the new rating designation.
"The video game industry is evolving and innovating continually, as is the ESRB rating system. ESRB's goal is to ensure that parents have the most up-to-date and comprehensive tools at their disposal to help them decide which games are appropriate for their children," said ESRB president Patricia Vance at the time.
"With the new In-Game Purchases interactive element coming to physical games, parents will know when a game contains offers for players to purchase additional content. Moreover, we will be expanding our efforts to educate parents about the controls currently at their disposal to manage in-game spending before their kids press 'Start'."