Espire 1: VR Operative is an ambitious stealth shooter that claims to have solved movement in VR
Espire 1: VR Operative is an upcoming indie stealth game where movement relies on a VR within VR system.
Published by Tripewire Interactive, Espire 1: VR Operative is in development at Australian studio Digital Lode. The game is a realistic stealth shooter, but its main hook is the movement system, which the developer believes has cracked the movement in VR nut.
Most first-person games in VR rely on a teleportation system whereby the player must point to a location using the VR controller before they're able to move in the game space. Walking in the physical space rarely translates to in-game movement for several reasons, hence why the teleportation system is used by so many games.
In Espire 1: VR Operative, you're inserted into a fictional VR system that lets you control a drone replacement. In fiction, you're at a secure facility remote-controlling a humanoid robot, which is how the game claims to have solved the movement problem.
In practice, you're confined to a virtual space that matches the size of your physical VR area boundaries.
"Any time a player performs any artificial locomotion, the game world shrinks down to the size of a floating tablet, with the Control Theatre visible in the player's peripheral vision," explains Digital Lode.
It may be worth watching this developer diary to get a better idea of how the system works in practice. The demo demonstrates what the developer aims to achieve better than today's announcement trailer.
Digital Lode is promising a story-driven single-player campaign, as well as separate scenario missions with a leaderboard support. Espire 1: VR Operative also features voice controls, which take the place of controller buttons for a more seamless experience.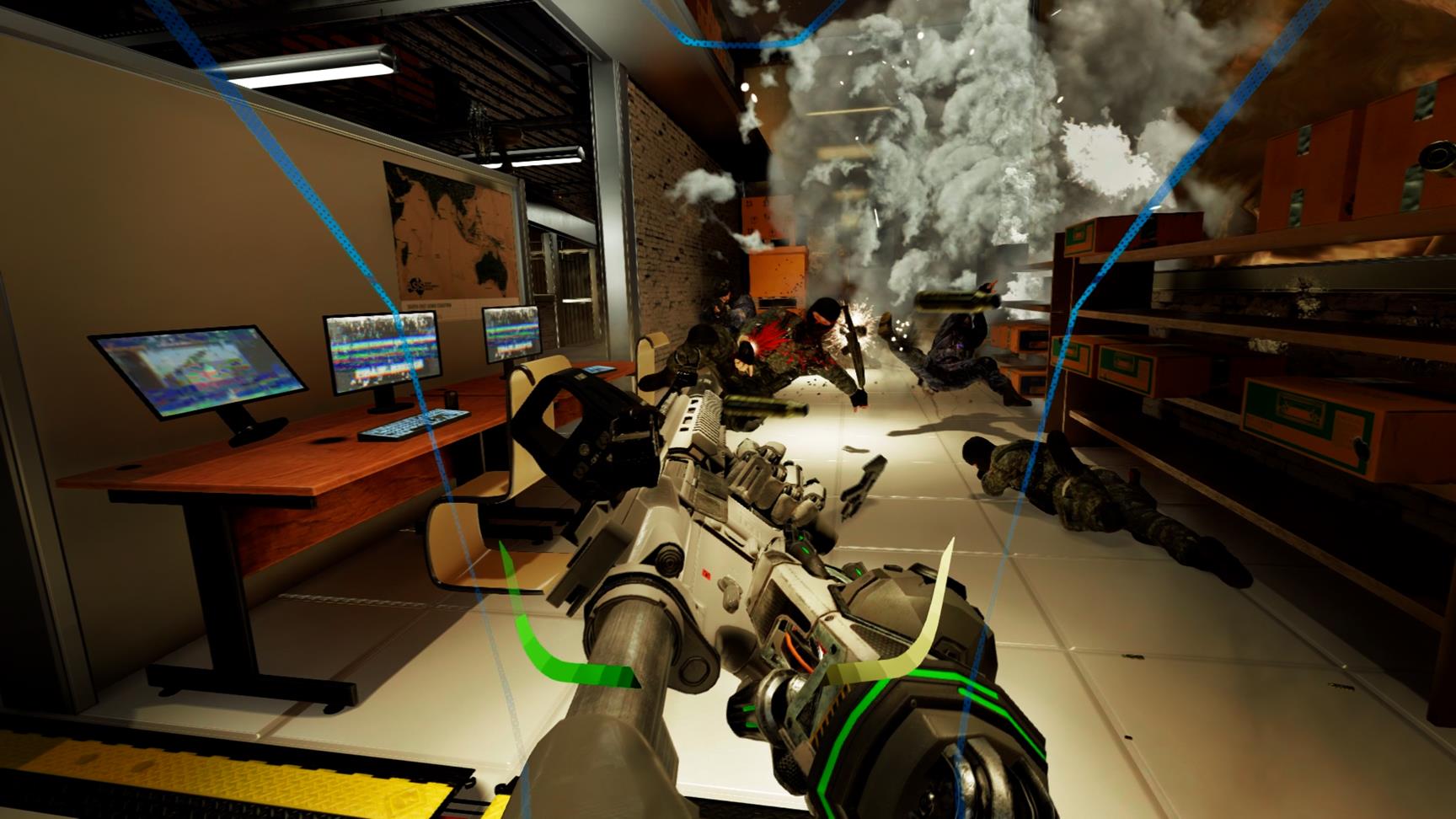 It looks promising, and it's in development for PC VR platforms, due for release in 2019.