Escape from Tarkov: Full map reveal and livestream roundup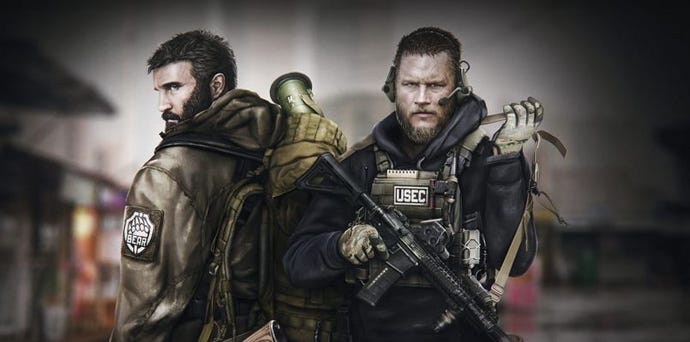 Get up to date with all of the latest info.
Escape from Tarkov: Full map reveal and livestream roundup
Escape from Tarkov is an upcoming MMO shooter from Battlestate Games that's all about survival.
We've seen dev diaries and alpha gameplay, and now Westie has compiled all of the information from the latest live stream into a bitesize video to give us all of the info thus far.
First off, we got a look at the map in its entirety, which you can pore over below. There are plenty of missions and loot to find throughout.
Each area is comparable to a chapter in the game with the lore and story revealed as you progress, while raids aren't confined to linear paths and can be completed however you see fit. Once you've made it through the map and completed the story - so to speak - a free roam option will be unlocked, allowing you to swan about wherever you like looking for more loot.
Westie touches on a few graphical bugbears that are present pre-alpha, as well as the wait times while looting a downed players stash. Whether that's part of the immersion along with the nonexistent HUD, or whether it's going to be remedied post-alpha is anyone's guess.
The weapon customisation looks pretty rad, with 20 components available to switch up on the gun shown in the video. I've popped a screenshot of it below if you want to get straight to it.
You can watch the original developer livestream on demand and there's still time to sign up for the closed beta.
Escape from Tarkov is slated for a 2016 release, with an exact date yet to be confirmed.