Elusive Target 15 for Hitman is live and she looks like a harmless, elderly lady - but she's not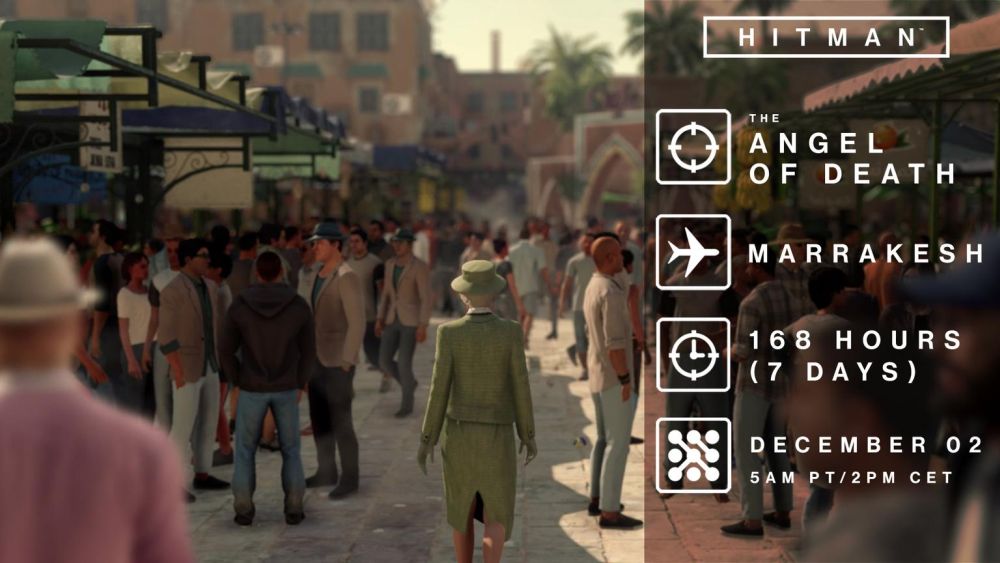 The latest Elusive Target for Hitman players is live.
This is the 15th Elusive Target and she will be live for seven days, roaming around Marrakesh.
Known as The Angel of Death, Etta Davis is a retired nurse who is accused of killing dozens of patients across hospitals and retirement homes across Great Britain. Her preferred method is poison. You know, because that's a woman's weapon, according to Ned Stark.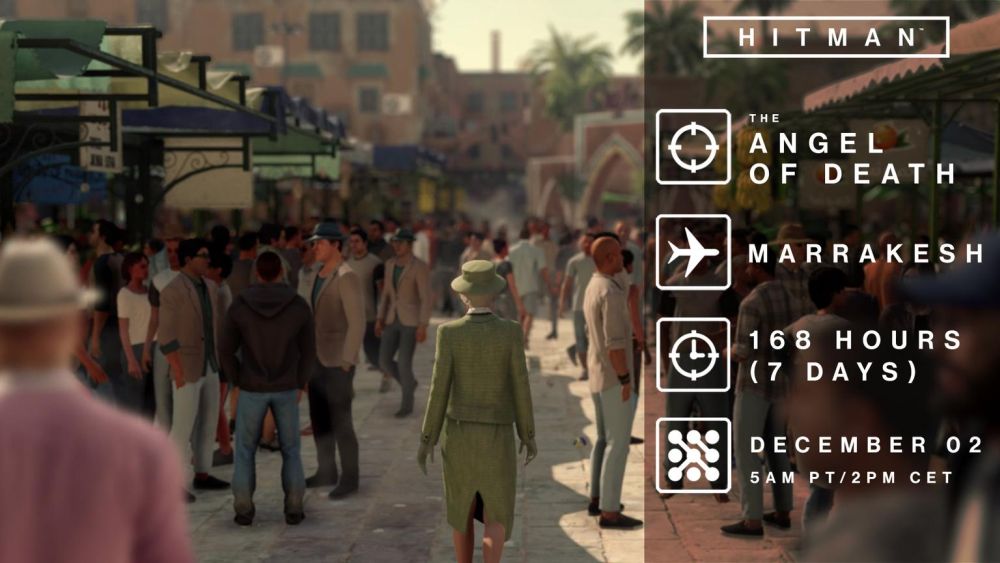 Anyway, as the years have progressed, her preference has changed to blunt weapons and violent "accidents" such as "falls" from high places.
Your mission, is to take the old bitty out before the body count gets out of control.
Along with the new Elusive Target, don't forget about the ten featured contracts which were made available this week.