Elite Dangerous finally comes to PS4 next month so you too can lose weeks of your life to it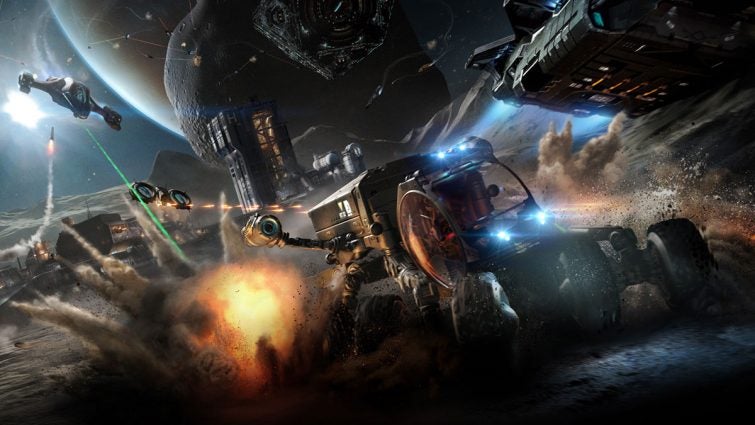 Elite Dangerous is a life-eating space sim, and now you have fewer places to hide from it.
Elite Dangerous will arrive on PS4 next month, Sony and Frontier Developments have announced.
The space sim finally colonises the console on June 27, with pre-orders available now on the EU PlayStation Store and coming to the US storefront on May 30. Elite Dangerous released on PC in late 2014 and on Xbox One in October 2015, so it's understandable PS4 fans may be counting the days.
Although it's not to everybody's taste, those who love Elite Dangerous really love it. Its main claim to fame is probably the breadth of its enormous 1:1 universe and the numerous surprises Frontier hid there - like the aliens players finally tracked down in January this year. The community loves sharing new discoveries with each other, often attaching co-ordinates so you can go look for yourself, be the find wreckage, spectacular vistas, or just rich resources.
The PS4 version of Elite Dangerous includes the Horizons expansion and PS4 Pro support, which is nice. Elite Dangerous supports both single-player and multiplayer, so there's a good time out there for you whether you prefer to explore on your own or share the near endless space with other traders or fair and foul reputation.