The final Elite Dangerous: Beyond chapter is coming out in a beta on October 30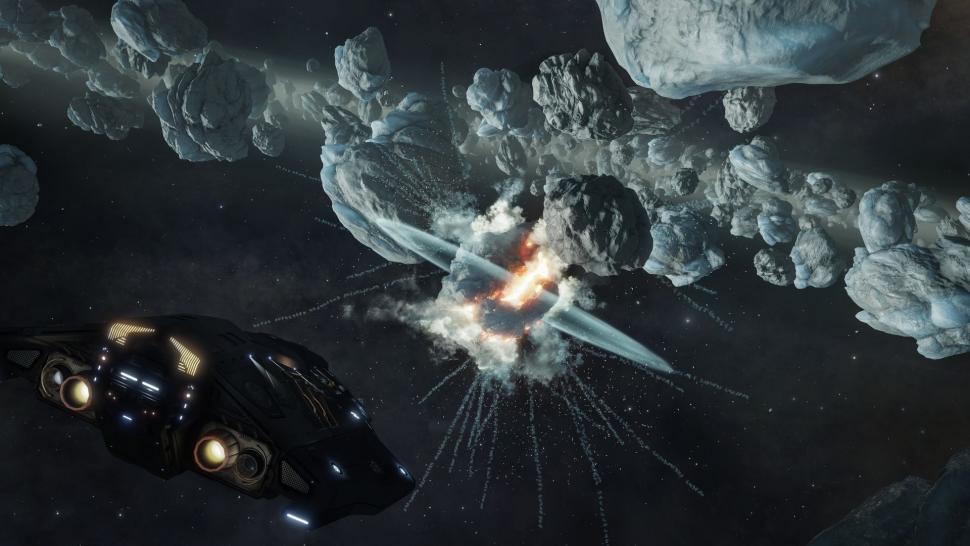 This year's season of updates for Elite Dangerous was called Beyond, with the final update's beta launching on October 30.

The Beyond season, Elite Dangerous' third season of free updates, is about to culminate soon, with the largest content update in the game's history. Previously announced to be coming out in Q4 2018, the beta will be starting soon, so details of what's to come have been revealed.
A trailer has teased some of those new features, the most prominent of which is the fact that you can now go asteroid mining with a whole lot of explosives. A new series of tools mean you can find the best spots to mine, set up explosives, and reap the rewards.
There's also a new clan-like system in the form of squadrons, which allow players to take part in community events and leaderboards. The squadrons will also come with new chat channels and a web portal, creating a social space within Elite Dangerous.
On top of that, there's a new Analysis Mode, which allows for players to scan systems to find the right place to explore before setting out on a journey across the galaxy to only find a barren rock.
Everything will be explored in a series of content reveal livestreams through October and November, with the following schedule.
Exploration, Codex and Visual Improvements – 18 October (19:00 BST)
BGS and Scenario Interactions - 25 October (19:00 BST)
Squadrons – 30 October (19:00 BST)
Mining – 01 November (19:00 BST)
The Ships – 8 November (19:00 GMT)
That means there's also new ships coming along, but some of this might already be available when the beta - which is open to all PC Elite Dangerous players - starts on October 30. The exact launch date of the update hasn't been confirmed yet, but given the final content reveal livestream takes place on November 8, expect it soon after.
The original press release stated the beta would start on October 23 although this was a mistake, the article has been corrected to show the correct start date, October 30.