Elite: Dangerous announced for PS4, PS4 Pro support confirmed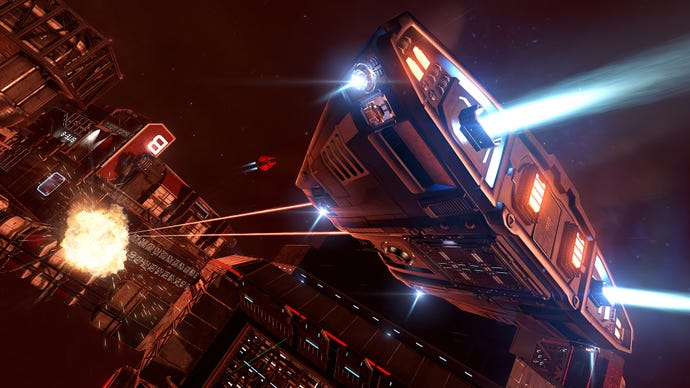 Elite: Dangerous will be making its way to PlayStation 4 next year.
Elite: Dangerous developer Frontier has announced that its space exploration game is coming to PlayStation 4 next year. Elite: Dangerous was released on PC first, before coming to Xbox One later.
The version that launches next year on PS4 will be the same one available on PC and Xbox One today, with everything in the Horizons season included. This means you'll be able to land on the planets surface and survey it from the game's dune buggy (SRV).
The PS4 version will make use of PS4 Pro's power, though details on that were not divulged. The controls will also be tailored to the DualShock 4 controller. PlayStation VR support was strangely missing from announcement, though that could just be something Frontier is saving for later.
The plan is to release Elite: Dangerous during the second quarter of 2017. More details will be revealed in the coming months.