Elder Scrolls Online players will head to Skyrim to vanquish vampires
The Elder Scrolls Online players will be heading to Skyrim this spring to deal with a pesky vampire problem.
Vampires are causing problems in western Skyrim, and it will be up to The Elder Scrolls Online players to deal with the menace.
Coming in June, the Greymoor expansion will take you to the land of the ice and snow and the midnight sun where the hot springs flow. Okay, maybe there isn't a midnight sun or any hot springs - that we know of - but you get my reference.
One of the locations you will visit in the expansion is Blackreach, a large Dwemer city located in a massive underground cavern. This area is expanded from what you may have played in Skyrim, and while underground, you will fight monsters led by a Vampire Lord and also unlock the secrets to the year-long "Dark Heart of Skyrim" storyline.
The Dark Heart of Skyrim is a year-long interconnected adventure that will span four updates: the free prologue quest, Harrowstorm DLC dungeon pack, the Greymoor Chapter, the August DLC dungeon pack, and the November Story DLC.
You can also expect new world events and gameplay systems with the updates. The Greymoor chapter will find you group up with other players as you did with dragon attacks, to take on the magical Harrowstorms terrorizing the land.
Additionally, you will travel all over Tamriel to recover lost artifacts with the new Antiquities system which will help you uncover the land's hidden history while unlocking all sorts of neat rewards.
First teased during The Game Awards 2019, the Harrowstorm dungeon DLC will release first. It contains Icereach which is located in the Sea of Ghosts, and the Unhallowed Grave burial site. Shortly after is when you can expect the free prologue quest to open up, then the Greymoor chapter will land May 18 on PC and Mac, and June 2 on PS4 and Xbox One.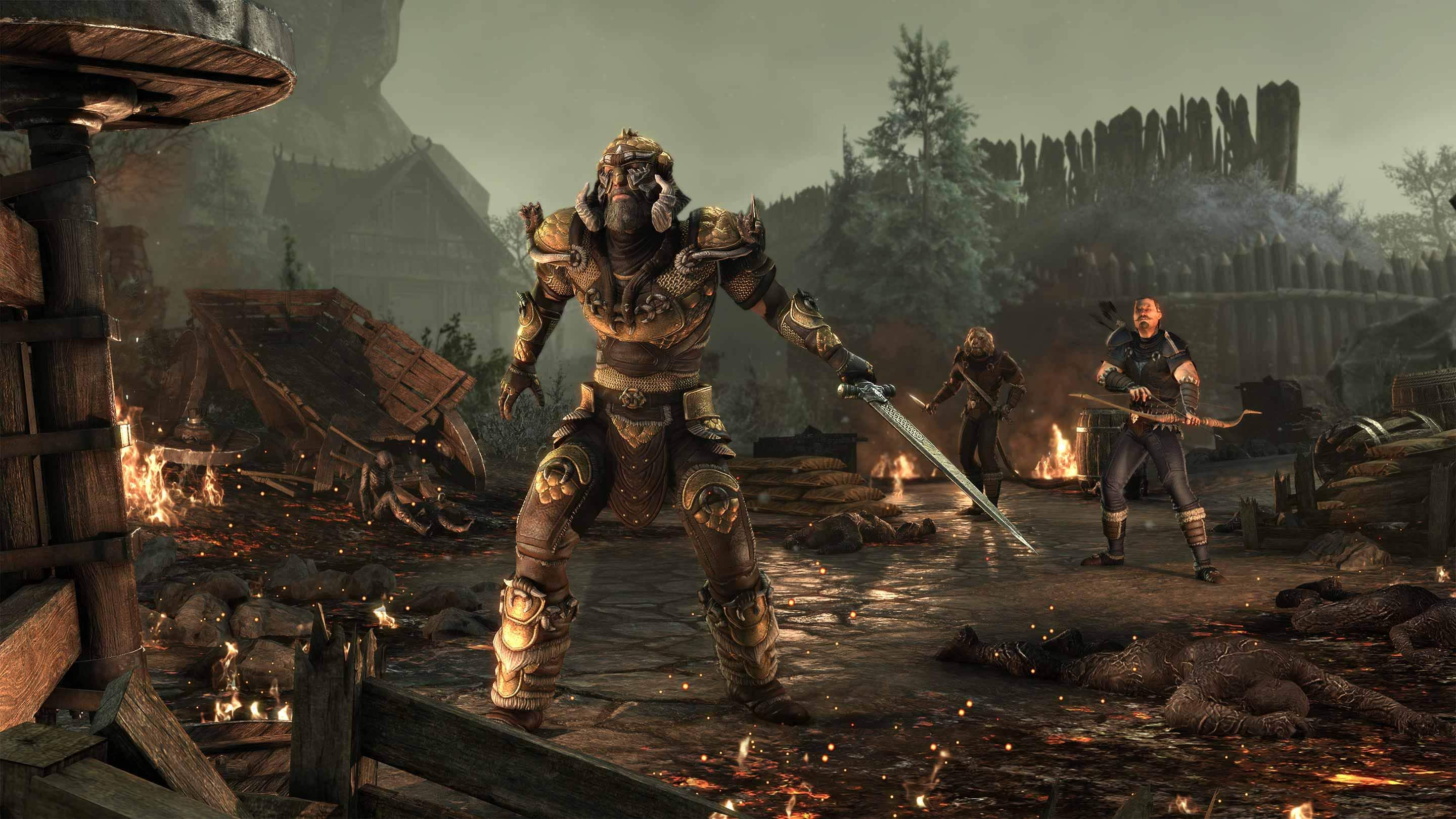 A gigantic new zone, Western Skyrim, and within it, the deep and dark Blackreach cavern. Combined, this is ESO's largest zone yet.
An epic main story quest line with around 30 hours of new adventures that ties into the Dark Heart of Skyrim year-long adventure, plus tons of new side quests and exploration
Antiquities: this new system features two skill lines and will challenge players to travel beyond Western Skyrim and across Tamriel to recover lost artifacts to uncover the world's hidden history and unlock powerful and fun rewards for all types of players
A challenging new 12-player Trial: Kyne's Aegis
New World Events: Harrowstorms
A vast amount of unique Delves, Public Dungeons, and standalone quests, as well as a host of performance updates and quality-of-life improvements
Lots to look forward to.