The Elder Scrolls: Blades is better looking than Skyrim for Switch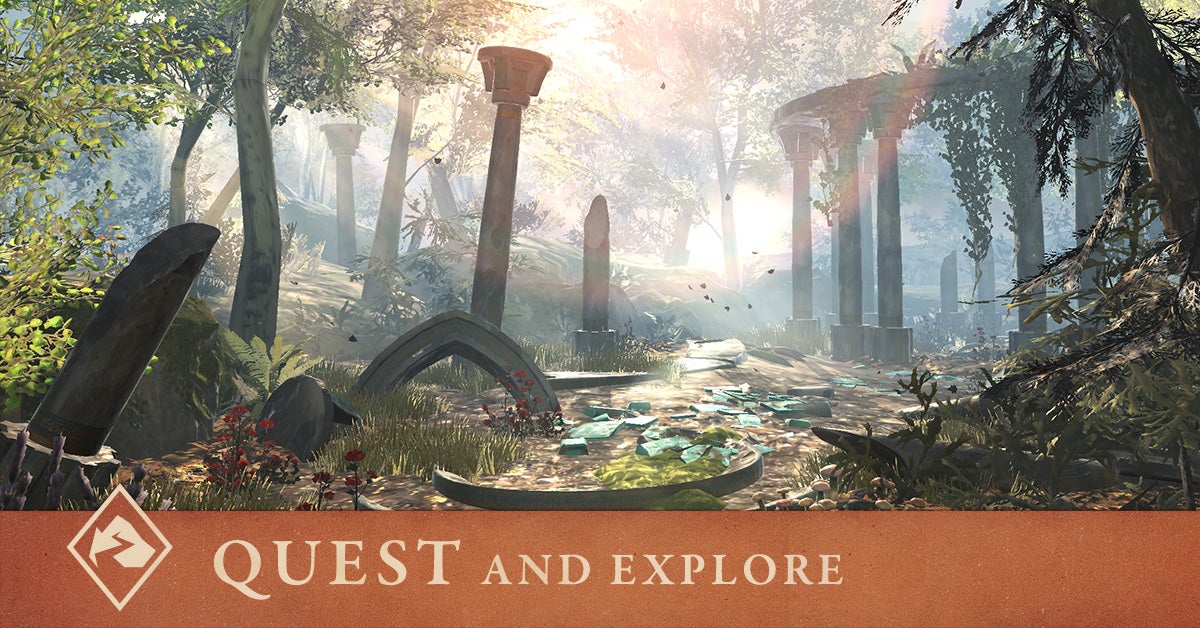 During Bethesda's E3 conference this year, the biggest surprise - outside of the company porting Skyrim to Alexa - was the announcement of Blades, an Elder Scrolls game for mobile.
A proof of concept was actually playable on the show floor, and we got the chance to swipe our grubby mitts all over it.
First things first, Blades sure is a mobile game. It reminds me a little of Infinity Blade: beautiful, console-standard graphics wrapped around a pretty simple game where you flit from encounter to encounter.
You move through dungeons - the demo let me roam around a castle and through a gorgeous, sun-dappled forest - and approach enemies. Once you're close to an enemy, you're locked into a fight.
Battles are all about swiping your screen to attack with your melee weapon, pressing on the left side to bring up your shield, and selecting on-screen buttons to fire off magical attacks. It's simple, but it works well, and defending yourself feels more important here than it ever did in a full-fat Elder Scrolls game.
To move around the world, you either simply tap where you want to go, or put both thumbs on the screen and control your avatar with virtual thumbsticks. Though the units I played on were tied down in landscape mode - presumably so nobody could Fus Ro Dah them across the room - the entire thing will also be playable in portrait.
This portrait mode functionality, combined with the simplicity of the controls, means you will be free to play it pretty much anywhere without anyone knowing you're stabbing a dragon. I could be playing it right now and typing with my left hand and you wouldn't know. I could. It's not out yet, but I could. (Don't read this, Matt.)
The thing that keeps you engaged is the loot. Killing an enemy sees a bag of gold or an item jangle from their corpse in that satisfying, free-to-play mobile way. You tap it to add it to your inventory, and you can do the same with chests dotted around the environments. Because it's an RPG, you can also smash pots and pocket whatever they're hiding inside.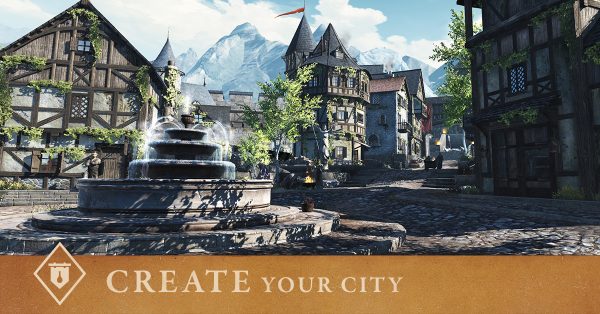 Of course, the full version will also let you create your own city, using the loot you've acquired in your adventures to build out your very own township. How deep and involved that is will determine how much Blades hooks me upon release.
It seems like the perfect game for killing time when you're commuting, just don't go into it expecting a full-on Elder Scrolls game in your pocket. If that's what you want, it's time to admit you need to buy Skyrim for the Switch. Even if Skyrim for Switch doesn't look quite as nice as this.
You can't help but be impressed by what Bethesda has made here. Blades is easily the best looking game I've ever seen on a tiny phone. If you had shown it to me a few years ago, I would have accused you of being a wizard, punched you in the face, and stolen your phone. I just hope there's enough in the finished game outside of combat to keep people plugging away.