George R. R. Martin's work on Elden Ring was finished "years ago"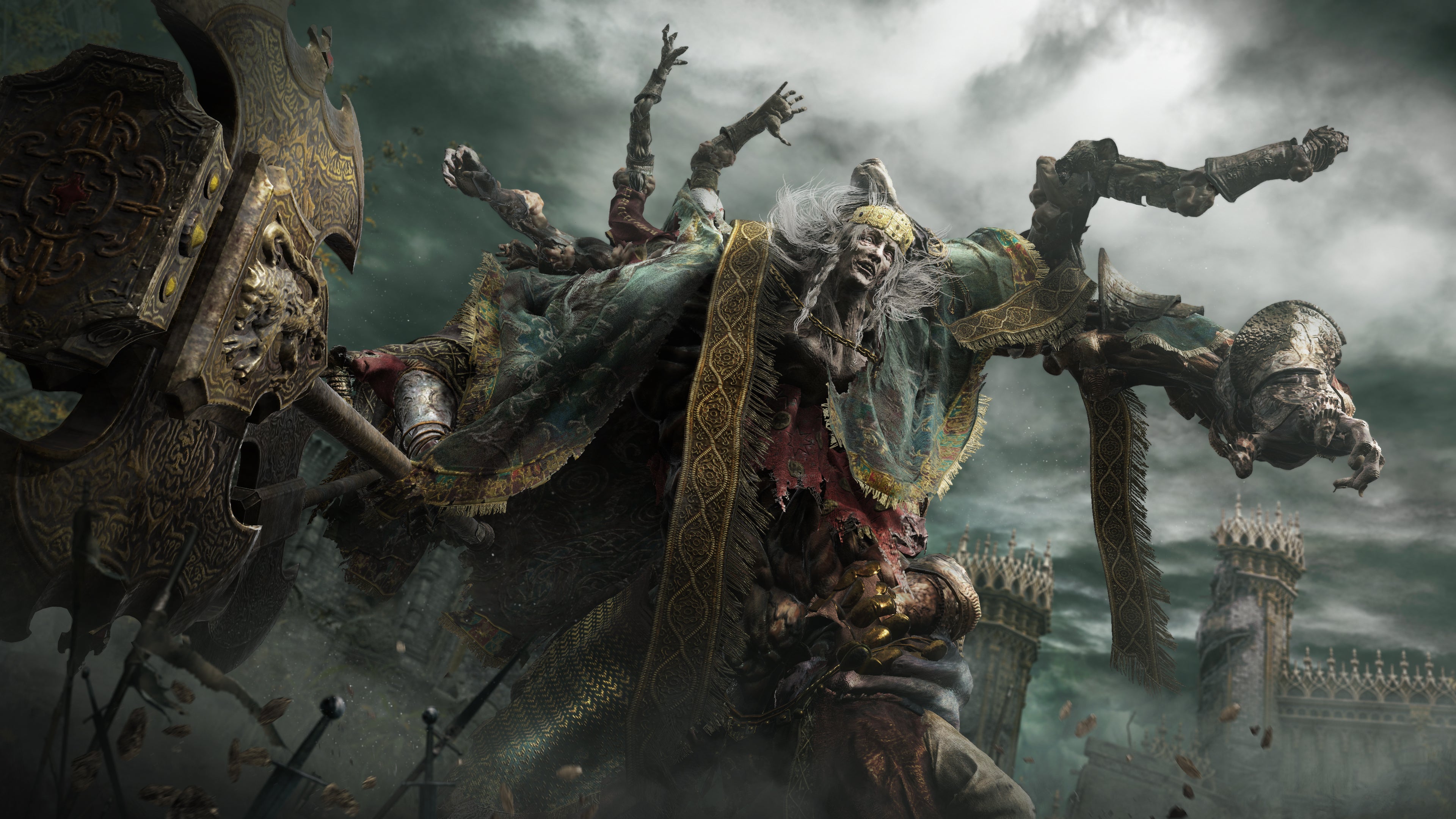 It sounds like George R. R. Martin isn't as involved in Elden Ring's development as you might think.
Had it not leaked ahead of time, the news that George R. R. Martin is working with FromSoftware on its next project would have been one of the all-time best surprises in games. But since Elden Ring was officially revealed, and we learned what role he played in its development, we haven't really heard anything from the author about his work on the game.
Martin recently spoke to local news station WTTW during a trip to receive an honorary doctorate from his old school, Northwestern's Medill School of Journalism. In the interview, the author was asked about Elden Ring, and he seems to have been keeping up with its recent release date news.
He revealed that his involvement with the project actually ended years ago. Since then, FromSoftware has been sharing development progress with him, showing new monster designs and the like.
"Actually, it's considerably different," Martin said about game development compared to his normal line of work. "My work on it was actually done years ago. These games, they're like movies. They take a long time to develop," he added.
Martin also explained the type of work he actually did for the game, and it sounds like it was very hands-off.
"Basically they wanted a world created to set the game in. They wanted worldbuilding, as a big factor in fantasy and science fiction," he explained.
"You're not only talking about the characters and the plot, the setting is almost as important as everything else. I worked up a fairly detailed background for them, and then they took it from there.
"Really, it's been several years since I've last seen them, but they would come in periodically and show me some monsters they'd designed or the latest special effects. The game has been very slowly developing and now it's coming out in January. I'll be as excited as anybody else to see it."
We recently learned quite a bit about Elden Ring from a number of interviews conducted with director Hidetaka Miyazaki, including lore, exploration, co-op, gameplay and more besides.
Elden Ring releases January 21 on PC, PS4, PS5, Xbox One, and Xbox Series X/S.