EA wants to "take back the shooter category" with MOH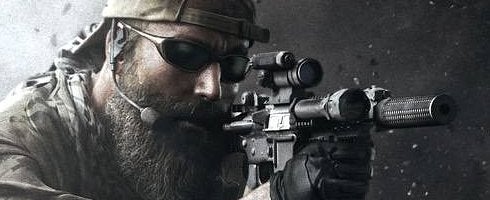 EA games label president, Frank Gibeau, has said that its Medal of Honor franchise reboot will hopefully get them into the top 10 of shooters.
Speaking with Gamasutra, Gibeau admitted that he was not satisfied with the last outing, Airborne, and wants EA to be a "worldwide leader in the shooter category".
"With Medal of Honor, we're rebooting the series to get into the top 10," he said. "I was not satisfied with the sales of Airborne, and it was a project that I inherited when I came into this label, and at the very last minute. We basically had a month on it.
"So I looked at the future of what I wanted to build inside of the Games label, and we want to be the worldwide leaders in the shooter category, full stop.
"We looked at the assets, the intellectual property, and the team talent that we had, it made sense to me to bring Medal of Honor back, but it had to be brought back in a new way with a new approach, and that's what we spent the last 18 months or so working on. We're really excited so far to the response to the reboot, and we haven't even really shown that much at all".
Gibeau also said that this positive reaction is a good thing, because EA plans to continue with the series from here on out, despite some of the less than stellar titles that have been released in the franchise.
"We're going to be in the Medal of Honor business for a long time," he said. "It helped build the genre in terms of the shooter category. When we talk to consumers on the research level, there's still a very strong, positive feeling about the brand. It did fall on hard times there, but the goal is to bring it back in a bigger, better, badder way.
"I think any franchise that's been around for a long time, they get in a rut, they become over-annualized. They run out of innovation. The team pounds on a game every year, and they get tired, they run out of time and effort to be innovative and try and take some new risks. That was my view on how the franchise has fallen.
"I also felt like the online component wasn't getting enough attention. Any shooter worth its salt is going to be really breakthrough in its online play, and I think Battlefield: Bad Company is a good example of that, I think Modern Warfare 2 is a good example of that, I think Halo clearly is a good example of that. The power of a franchise in the shooter category is in the online component and modes.
"In this business, it takes time for teams to gel, and getting them through a couple versions of the game is really where you get to maximum quality and big ideas. These guys are going to build this over time, and it's part of our strategy to take back the shooter category".
Announced back in December, Medal of Honor is out this year on PC, PS3, and Xbox 360