EA Sports Active now has TWO real-world stores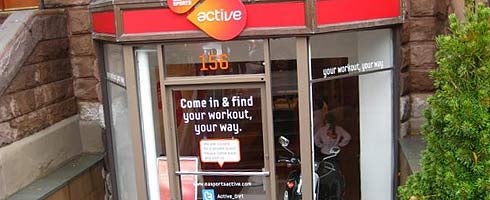 EA Sports Active stores are spreading, it seems. The San Francisco brick and mortar outlet we reported on yesterday isn't alone: Boston's also lucky enough to be able to go and look at very blonde, very fatless people get very excited about crouching in front of a TV screen.
Visitors get a "personalized" demo to the product. Details here.
The Boston store's got a scooter in it too. Why? Thanks, Joystiq.