EA Originals: It Takes Two from Hazelight and Lost in Random coming in 2021, Rocket Arena out in July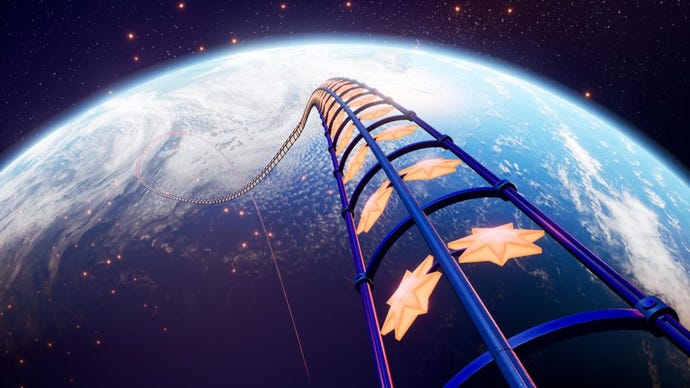 EA brought three of its Originals games to EA Play Live.
EA Originals have become a staple of EA's various summer shows over the years, and today's EA Play Live 2020 was no different. EA showed off three distinct games from indie developers today.
The new game from Hazelight, the developer behind A Way Out and Brothers: A Tale of Two Sons, was officially announced with the help of a teaser trailer. It's called It Takes Two and promises to give players "a fresh new take on the challenges of working together."
The game is a co-op platformer coming to PC, Xbox One, and PlayStation 4.
According to the official description, players will step into the shoes of Cody and May who happen to be going through a divorce. Somehow, their minds are transported into two dolls which their daughter made to represent them. As dolls, they will have to find a way to get back into their bodies.
It Takes Two is slated for release in 2021 and more information is promised later this year.
Lost in Random, the new game from Fe creator Zoink Games, showed up again today. The game was initially announced at E3 last year, but we got a much better look at through new gameplay. Lost in Random is an action-adventure with some light puzzle and strategy elements.
It's out in 2021 with platforms to be announced at a later date.
Final Strike unveiled Rocket Arena during the show. Technically, the game has been out there, previously set to be published by Nexon America. It's since been picked up by EA. Rocket Arena is a hero-based, 3v3 arena shooter where everyone gets a rocket launcher.
The footage showed some impressive verticality to the fights, with opponents regularly getting blasted off the arena and forced to descend back into the fray.
Players will be able to customize look and playstyle, there will be 10 characters at launch, and all characters have 100 levels of progression.
It's out on July 14 with cross-play from the start on PC, PS4, and Xbox One. The first season kicks off on July 28 with a new playable character, maps, and more.