EA expecting to sell less than 15 million copies of Battlefield 1, 9-10 million of Titanfall 2 in a year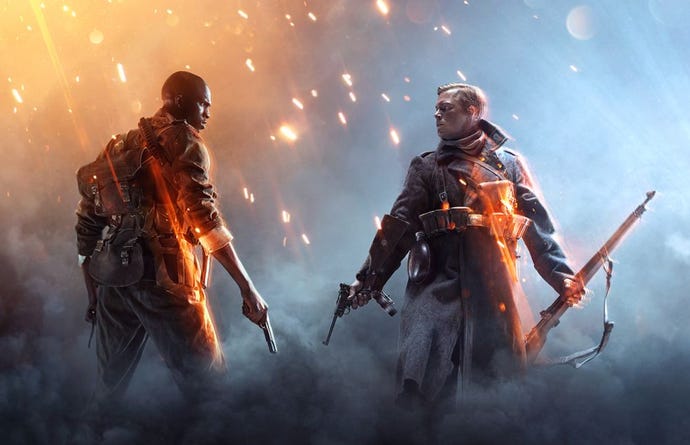 EA has an optimistic outlook about the sales of its two big shooters this year.
EA published the earnings report for the first quarter of FY2017 overnight. The report featured generally favourable results, even if the publisher didn't reveal much in terms of hard sales data.
The more interesting details, as usual, came out in the post-earnings call with CEO Andrew Wilson, CFO Blake Jorgensen and others. Particularly, the company's sales forecasts for two of the biggest shooters of the year, Battlefield 1 and Titanfall 2.
"We've told people that typically a Battlefield title does about 15 million in a year," CFO Blake Jorgensen said.
"Our guidance is slightly under that. And we hope that that excitement builds and it will clearly go through that number. But for right now, it's slightly under that number."
As for Titanfall 2, Jorgensen said that the first game sold a little over 7 million units. "We think it'll do more than that, but it's probably closer to 10 million than it is to 15 million as built into our guidance," he went on.
"So closer to 9 million to 10 million on Titanfall and just under 15 million on Battlefield 1."
It's certainly an interesting insight, especially considering Battlefield 1 releases a week from Titanfall 2, which itself is a week away from the juggernaut Call of Duty: Infinite Warfare. For its part, EA previously said it doesn't expect Titanfall 2 and Battlefield 1 to sabotage each other's sales.
Battlefield 1 is out October 21. Titanfall 2 is due October 28. Infinite Warfare is out November 4.