Dust 514 to be pulled offline in May, team moving over to new FPS project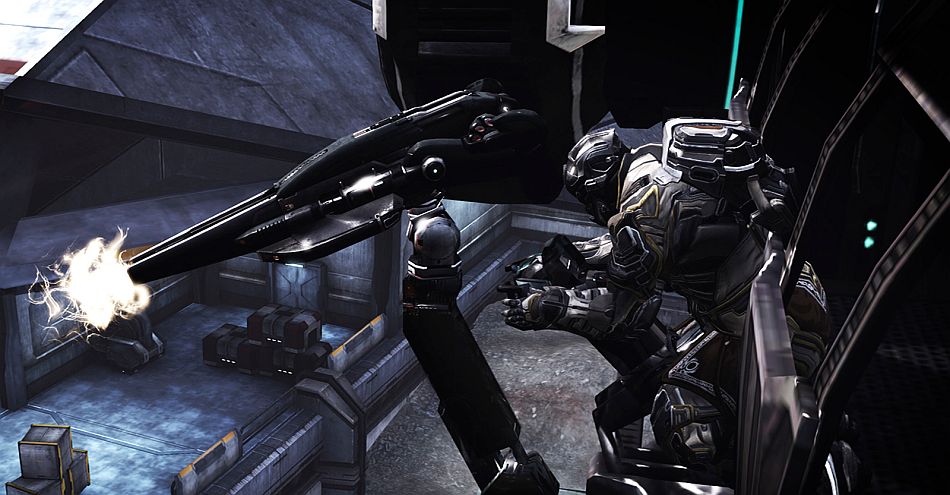 CCP will take its PlayStation 3 title Dust 514 offline in May, and has cancelled the planned 1.3 update.
Dust 514 studio CCP Shanghai is being pulled from the PS3 title to work on an unannounced first-person shooter slated for release on PC.
Developed using Unreal Engine 4, the FPS is also set in the sci-fi universe of EVE's New Eden and is "still in an early phase of production."
An update on the title will be provided during EVE Fanfest on April 21, and while different from Dust 514, it keeps "many of the great parts," said CCP. Tiered recognition rewards will be provided to loyal Dust 514 customers, with details to be announced.
"This is in many ways an evolution of Project Legion, the concept we announced at EVE Fanfest 2014," reads the post on the Forum. "But without the limitations of technical debt and development paths we quickly discovered in that effort that could never serve as a future-proof technology base for a full production game."
Project Legion was announced at EVE Fanfest 2014 as a "new approach to being a mercenary on the ground", and was to take everything earned from Dust 514 and incorporate "things we missed out on and that we didn't do right [with Dust]," said CCP during EVE Fanfest 2015.
Project Legion was to allow those who played the PS3 shooter to keep all progress such as identity, player name, objects, etc when migrating over to PC. It sounds as though this philosophy will be carried over to the new FPS in the works.
"We are very proud of what we've learned and accomplished with Dust 514 on PlayStation 3 over the past three years and it is an honor to be a part of such a dedicated community," said CCP today. "We consider DUST 514 one of the best free-to-play offerings on the platform, but the years have caught up with us."
Dust 514 will be shutdown on May 30 and players will be able to play for free on the servers until then. All PSN packs and purchases have been removed and disabled from the in-game marketplace and the PlayStation Store.
Those who have existing Aurum will be able to continue to purchase items from the in-game marketplace.
The free-to-play shooter was release on PlayStation 3 back in May 2013.