Dunaway hits around about Zelda, can't confirm The Last Story release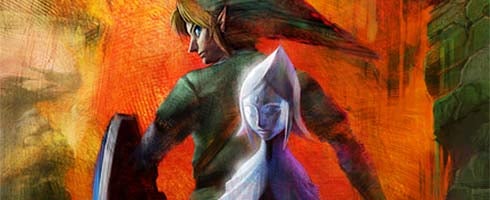 NOA's Cammie Dunaway has said that the company is going to have a "good back half of the year" in terms of game releases, and this possibly includes the new Zelda game.
Speaking with Wired during Nintendo's Media Summit earlier in the week, Dunaway said that while the company is not "driven by a calender" as far as the market it is concerned, there's loads for gamers to look forward to this year.
"One of the things that's true for Nintendo is that we're not driven by a calendar for our release dates," she said (via Joystiq). "When the games are ready to go, when the quality is perfect, that's when we release.
"We all benefit if we can keep a pretty steady pace, so the development teams have worked hard to make sure that we've got a full lineup this year.
"If you compare the first half of 2010 with the first half of 2009, it's night and day. And from some of the things that Mr. Iwata has talked about, and that we will talk about at E3, like Zelda, you know that we're going to have a good back half of the year, as well".
What about those other Nintendo games folks were hoping for like Xenoblade and The Last Story?
Well, it looks like those might not be heading to the US any time soon - despite Nintendo announcing The Last Story (a.k.a Monado: Beginning of the World) at E3 last year.
"It's too early to say whether we're going to bring those here; we just found out about them when Mr. Iwata announced them at the conference (in Japan)," she said.
Both of those titles were given tentative Japanese dates earlier in the year.
Keep your fingers crossed, kiddos.
More through the links.