Dress head to toe in weed with these new COD: Ghosts skins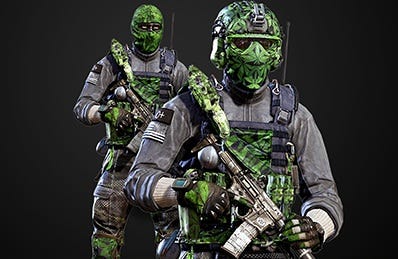 A fat sack of DLC has just dropped for Call of Duty: Ghosts on Xbox, including new weed, flames and money character skins.

There are 6 personalisation packs and 3 character packs - all costing $1.99 a piece - and two new weapons for $3.99 each.
If you "missed out" on the Devastation and Onslaught DLC (i.e. didn't buy it) you can now pay for the two guns included in those maps separately - the brutal Ripper and two-in-one Maverick.
And if you're buying those guns why not dress them up with tattoo, skull, leopard and more personalisation packs. Check out all the new stuff in the video above.