This guy made a working synthesizer in Dreams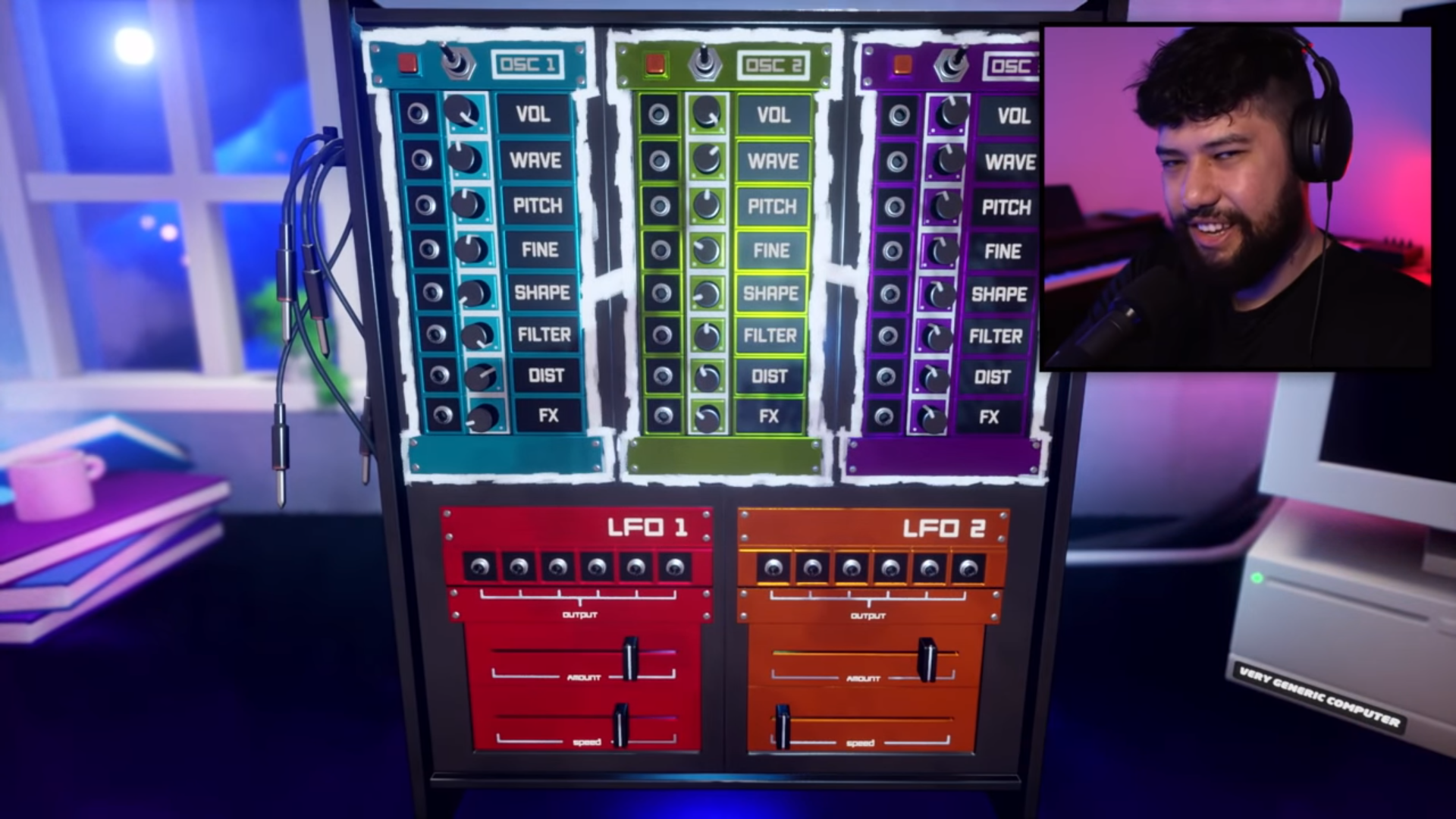 One particularly crafty player has managed to successfully create a working synthesizer in Dreams, which has since been made available for download.

YouTuber Levi Niha shared a video of his creation on his channel a short while ago, which recently resurfaced online. You can check out Niha's fully-functional synth below, which is available for download and ready to make music with. It looks like a sort of old-school modular synth, meaning that the world is your oyster in terms of sound potential.
Niha also provided viewers with a link through which they could access his synth, so you too can play a synthesizer in Dreams. You can also apparently find Niha's synth by searching "Pretty Good Synth" in Dreams itself.
"For people who have no experience creating in Dreams, this requires so much time, effort, and intelligence to pull off," writes one commenter. Meanwhile, another viewer mused on the possibility of potentially making MIDI keyboards compatible with Dreams in the near future, which would allow players to use actual hardware in conjunction with the in-game Dreams synth.
Other folks in the comments have even offered to help out with optimization. Overall, players seem hugely enthusiastic about Niha's creation, which has yet again indicated the creative potential made possible by Dreams.
"I've got to admit, even though I made this synthesizer myself it's actually a whole lot of fun to play around with," Niha says at the end of the video, before outlining how viewers can access the synth for personal use.
Dreams was recently on sale, and a PS4 demo was made available at the beginning of May, so if you haven't gotten your hands on it yet, you might get lucky again soon. Meanwhile, it appears that Dreams devs are happy for you to remake your favourite games – but you should expect them to get pulled down.