Blizzard co-founder Mike Morhaime returns to games with Dreamhaven, a new game company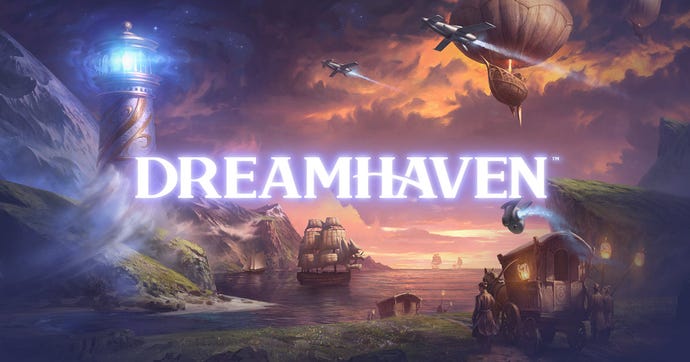 Mike Morhaime is back in games with a new company: Dreamhaven.
Mike Morhaime, Blizzard co-founder and former president, left the games industry in October 2018. Now, two years later, he's back with a new venture.
Dreamhaven is Morhaime's new company, a publisher based in Irvine, California. Dreamhaven already has two internal studios, headed up by many of the Blizzard veterans who left shortly after Morhaime.
Moonshot is lead by Hearthstone executive producer Jason Chayes, StarCraft 2 game director Dustin Browder, and Hearthstone creative director Ben Thompson.
"Though it's very early days, when we think about Moonshot, we imagine a studio that celebrates curiosity and courage. We aspire to be bold in our approach, and we think the best way to do that is to create a culture centered around trust," said studio head Jason Chayes.
Secret Door is lead by Hearthstone executive producer Chris Sigaty, Hearthstone game director Eric Dodds, and Alan Dabiri, who worked on Heroes of the Storm, Warcraft 3 and StarCraft 2.
"At Secret Door, we are passionate about bringing players together in positive ways while building a sustainable home for creators. Dreamhaven is providing everything we need to head into uncharted territory," said studio head Chris Sigaty.
Neither studio is ready to talk about its first project, or even hint at their genre or style. It's early days still (Dreamhaven only has 27 employees so far), so don't expect any announcements for a while.
Dreamhaven is funded by Morhaime - who will serve as company CEO - and his wife Amy, who's leading operations. Morhaime actually hinted at a return to games last year, when he revealed that his non-compete clause with Blizzard had ended, giving him freedom to take the next step.
"We're almost trying to create a haven for creators who want an environment that is development friendly, values product, and player experience over short-term financial pressures," Morhaime told Gamesbeat.
"We like the imagery of a lighthouse as a beacon, and that inspires us because we hope that Dreamhaven can be a beacon of hope to others in the industry who share our values and philosophies. There is a better way of approaching business and game creation that can work and be sustainable and be a lot of fun and yield positive results."