Dragon's Lair: The Movie seeks $550K on Kickstarter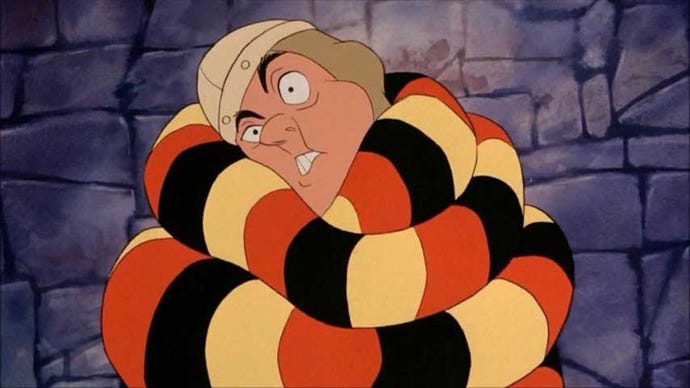 The creators of Dragon's Lair want to turn it into a movie.
Dragon's Lair creators Don Bluth and Gary Goldman want to make an animated movie based on the classic arcade game.
The pair have worked on a number of successful animated movies including The Secret of NIMH, An American Tail, The Land Before Time, All Dogs Go To Heaven and Anastasia. Despite this terrific list of credits, Bluth and Goldman said that Dragon's Lair is their most enduring legacy.
"The project that has given us the greatest recognition is actually that video arcade game known as Dragon's Lair, created back in the early 1980s," they wrote.
"The game has an extremely loyal fan base - now estimated to be in the millions and with each generation it has picked up even more fans. And after 30 years, the game continues to sell as an app for smart phones, smart tablets and personal computers."
Apparently these "fans have been begging" for a movie, and Bluth and Goldman want $500,000 of their money to prove it. This funding will grant the pair and a crack team 21 days of budget to produce a pitch and teaser for the film, which will then be shopped around potential investors in order to raise the, oh, $100 million a movie like this requires to produce and market.
There are loads of rewards on offer if you're keen. Check out the Kickstarter page.