Dragon Quest 11 coming to PS4 and PC on September 4, but Switch owners will have to wait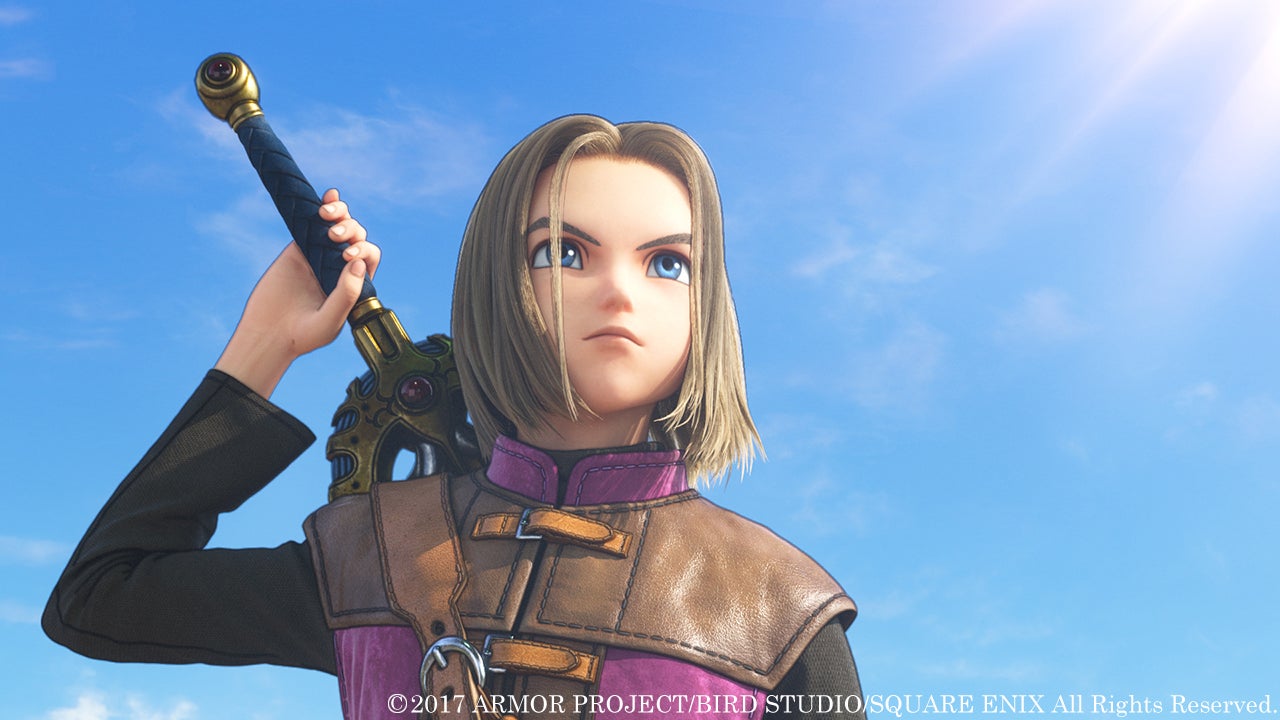 Dragon Quest 11: Echoes of an Elusive Age will release for the PS4 and PC via Steam this September, publisher Square Enix has announced.
The highly anticipated large-scale RPG will arrive in North America and Europe on September 4. This follows a successful launch over in Japan last year where the game won a perfect score from Japanese gaming magazine Famitsu and the Platinum Prize at PlayStation Japan's end-of-year awards.
Square Enix has also confirmed that the Nintendo 3DS version that launched in Japan won't be released in the West at all, while the previously-promised Nintendo Switch version will remain missing-in-action for at least a while longer as that version of the game is still far from finished.
The loss of the 3DS version is in particular a bit of a bummer as it included a neat SNES RPG style 2D top-down perspective as well as 3D action, but the PS4 version is still a gorgeous, sprawling game which the publisher say has 100 hours of content.
On top of everything included in the Japanese version the new Western release will include 'Draconian Quest', essentially a hard mode, completely overhauled menus and an improved user interface, a first-person camera mode, a dash function and other general gameplay improvements. You can see some first footage of the Western version in action above.
The game will also include a full English-language voice-over localization. That's new for the main series in general - even the Japanese version didn't include voice-over.
Dragon Quest 11 was confirmed for a Western release back in June, but now we have a date. The Switch version has been talked about for a long time, but it's still yet to see the light of day.
Pre-orders are already live, and those who pre-order on the PS4's PlayStation Store will nab an exclusive Dragon Quest console theme as an instant bonus, while they'll also get additional DLC items once the game launches.