Dragon Ball FighterZ roster updated with Super Saiyan Blue Goku and Vegeta, and Androids 16 and 18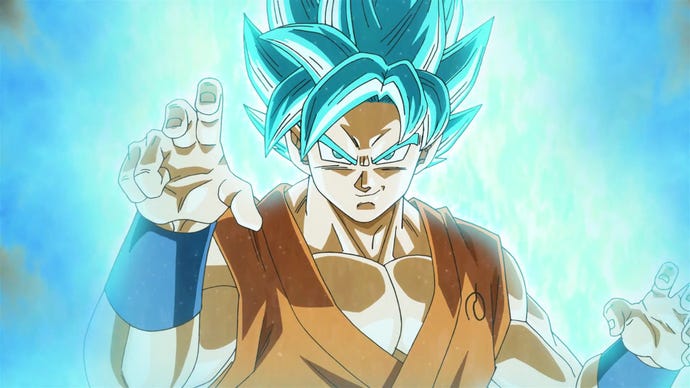 Dragon Ball FighterZ adds four new characters and a story mode.
The first trailer for Dragon Ball FighterZ dropped at E3 2017 and the 2D cel shaded fighter looked pretty impressive.
Bandai Namco announced a beta, and after an unexpected but very positive reaction to the news, they delayed the beta to accommodate the volume of people who wanted in.
It's been a bit quiet since then, so we're glad of the juicy new details on the game that have been revealed courtesy of Gematsu.
They report that Super Saiyan Blue Goku and Super Saiyan Blue Vegeta were confirmed as playable characters, along with Android 16 and Android 18. Android 17 will also make an appearance as part of Android 18's Accel Dance combo attack, but we don't know at this stage whether he'll be a standalone playable character.
Android 16 gets to bask in the limelight even more with the newly announced story mode, "a new story for Goku and friends depicted in high-end animation," in which "super warriors fall one by one."
More nuggets on the online portion of the game were also divulged, with six players participating in three-versus-three matches.
If you want to get involved with the closed beta, you can sign up starting August 22. The closed beta runs from September 16 to 18.
Dragon Ball FighterZ is scheduled for a 2018 release on PC, PS4, and Xbox One.