Dragon Age lead creative moves onto mysterious new BioWare project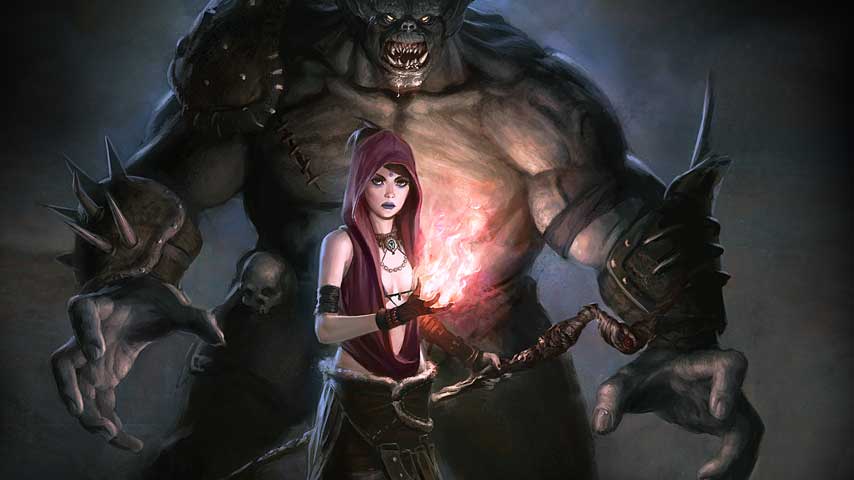 Dragon Age creator David Gaider is leaving his baby behind.
Dragon Age is a team effort, but Gaider was one of the key creatives behind the franchise, creating the setting of Thedas (which, I was recently amused to learn, is an acronym: "THE Dragon Age Setting").
He was lead writer on all three games and the Awakenings expansion, penned tie-in novels The Stolen Throne, The Calling and Asunder, and wrote all three Dragon Age comic series to date.
So yeah, quite an important guy - but now he's moving on.
So a bit of news: I have decided leave Dragon Age and move onto a new, upcoming BioWare project (which I can't discuss).

— David Gaider (@davidgaider) March 3, 2015
We don't know what that new project might be, but the wording is vague enough that we can't be sure whether it's a new IP or an existing one. It could be the new Mass Effect game, SWTOR content, or something we haven't even had a hint about. (It's definitely not Shadow Realms, the last new IP BioWare teased us about.)
Gaider left because he wanted a change, and leaves the series in good hands.
While it's hard to leave Dragon Age behind, 10 years is a long time to work on any one project. I decided it was time for something new.

— David Gaider (@davidgaider) March 3, 2015
I am happy, however, to leave Dragon Age in good hands: @PatrickWeekes will be Lead Writer once I'm gone. I can't think of anyone better.

— David Gaider (@davidgaider) March 3, 2015
Weekes's credits include Dragon Age novel The Masked Empire and the second Mass Effect: Homeworlds comic. He was responsible for Mass Effect's Jack, Tali, Kasumi and Mordin, as well as the Mass Effect 3 Rannoch and Tuchanka story arcs, among others contributions, before moving onto Dragon Age: Inquisition. He wrote Iron Bull, Solas, Crem, the Chargers and Cole, as well as the Here Lies the Abyss quest.
He's also a pretty funny guy:
I'm honored to be continuing the Dragon Age story that @davidgaider set in motion, and I look forward to adding a lot of sexy unicorns now.

— Patrick Weekes (@PatrickWeekes) March 3, 2015
The one benefit to leaving DA but still being at BioWare? @PatrickWeekes is within easy glaring distance.

— David Gaider (@davidgaider) March 3, 2015
All the best to Gaider on his new project; we know whatever he does will be very special indeed. And a big welcome to Weekes, whose quality of work makes us excited for the future of Dragon Age.
Thanks, GameInformer.