DotA 2 website open for business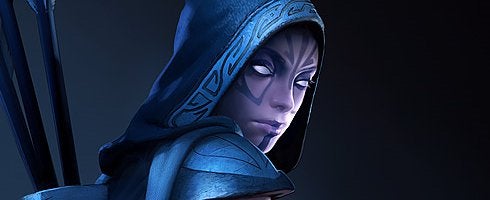 Those interested in Valve's Defense of the Ancients 2 now have a website available to get their fix.
It's rather sparse at the moment, but it gives you the option of signing up for updates via your RSS feed, Facebook, and Twitter so that when something juicy is revealed, you'll know about it firsthand.
There's even a Q&A on the site, which shed some light on some of the games features: Optional AI and bot, different regions can play together, reconnect support, replays, bookmarking, and the ability to spectate an already ongoing DotA 2 game.
Check out the site for yourself here.
DotA 2 is slated to hit PC and Mac in 2011.
Thanks, FileFront.