Doom's PS4 Pro and Xbox One X 4K patches arrive March 29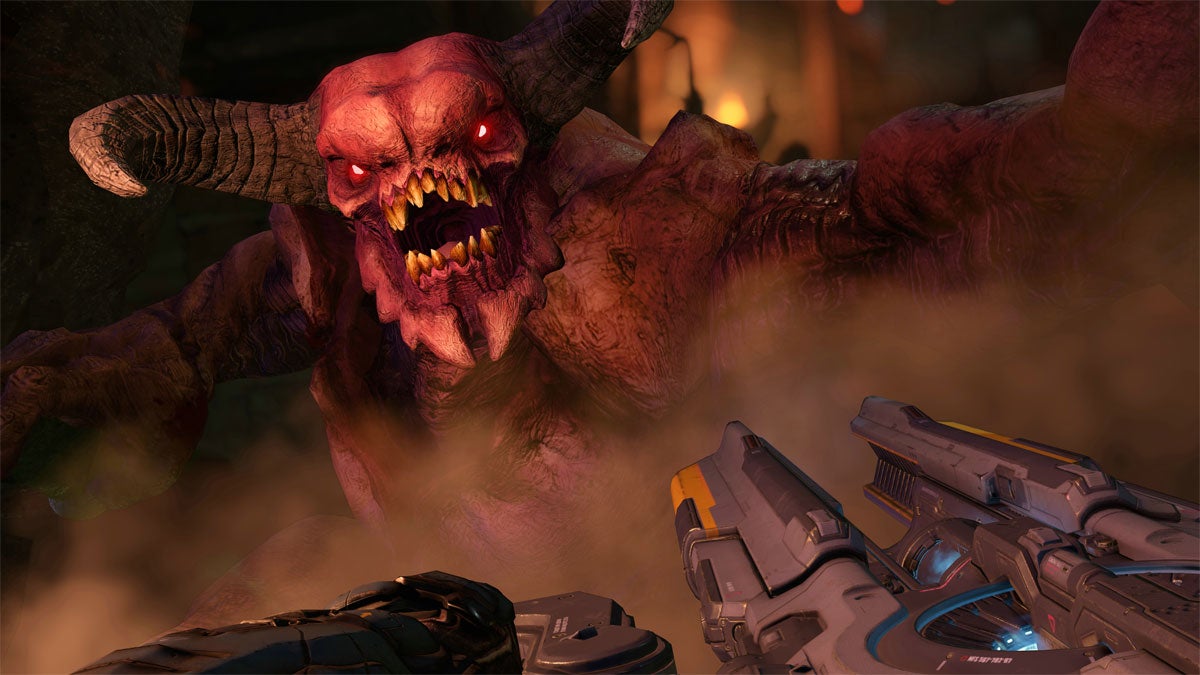 From tomorrow, people who own either a PS4 Pro or an Xbox One X will be able to play Doom in 4K. Those guts you just blasted out of a demon's belly? You'll be able to see them flying through the air at an even higher resolution.
Bethesda say in the announcement that both versions will be running at 4K, but it isn't clear whether this is true 4K or some checkerboarding solution.
One thing's for sure, though - it looks shiny as, well, hell in the new gameplay trailer:
Presumably it's still running at a stable frame rate as well, because it looks as smooth as demon blood spattered over a Mars outpost corridor.
You can check out some 4K Doom stills on the Bethesda announcement post.
The best thing about this update? The fact you can use it in conjunction with photo mode, capturing every gunshot in all its gory glory.