Here's Doom Eternal running at 4K 120fps on an RTX 3080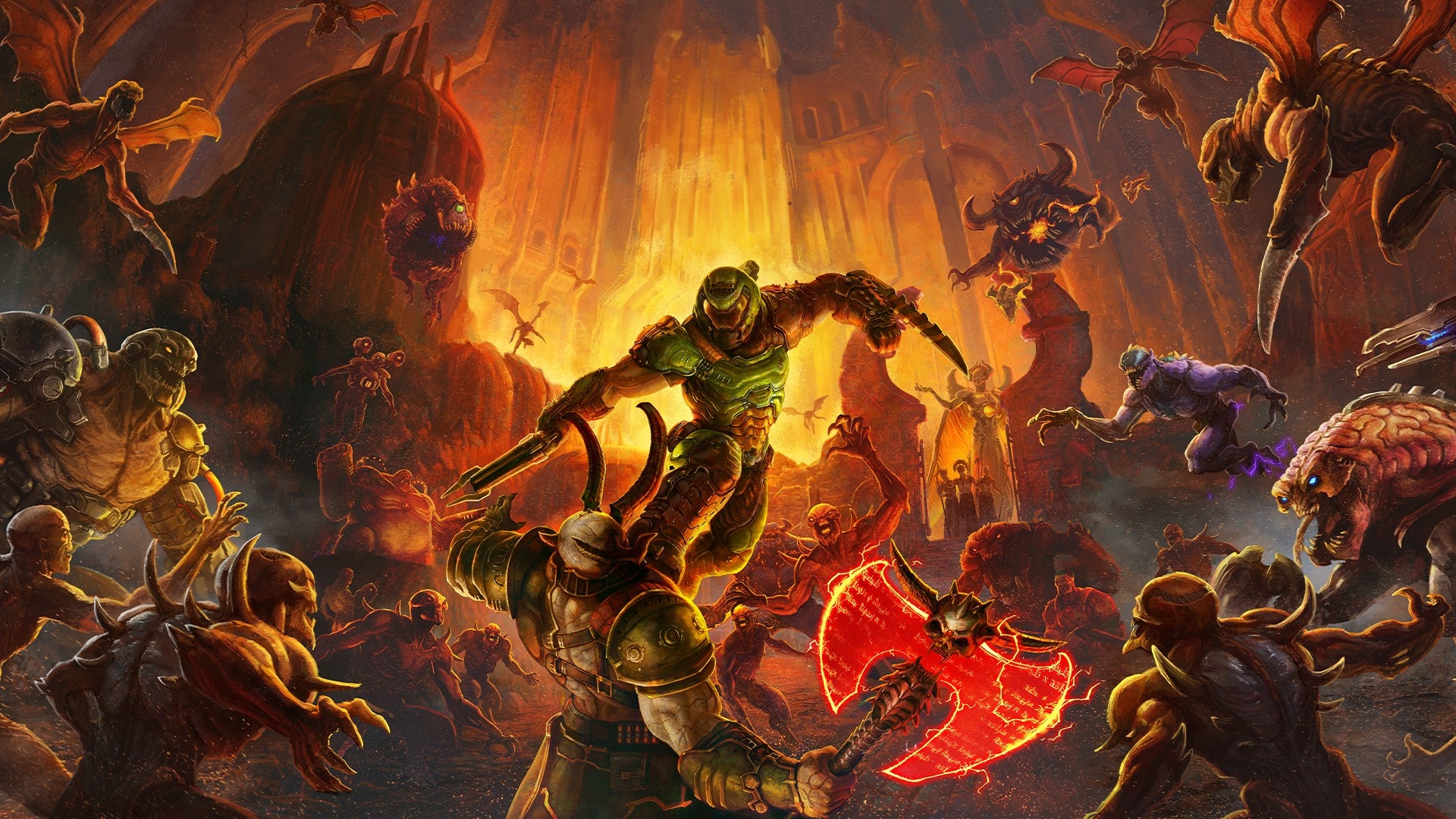 Nvidia's RTX 3080 is easily beating the 2080 Ti in Doom Eternal.
Hot on the heels of the RTX 3000 series reveal, Nvidia has released a five-minute gameplay demo of Doom Eternal running on a single RTX 3080.
All graphics settings have been maxed out, and the game is rendering at a native 4K resolution. The video makes it a point to compare the FPS readings of the 3080 with those produced by the RTX 2080 Ti - the current king of GPU performance. The 3080 is almost always 50% faster, allowing Doom Eternal to run at over 100 fps consistently, often north of 120fps, in fact.
This isn't some flythrough footage either, this is a full-on gameplay demo with all the carnage of a typical Doom Eternal level. It's worth emphasising that the RTX 3080, a $700 GPU, is beating the $1,200 RTX 2080 Ti.
Of the three GPUs announced this week, the RTX 3080 launches first, on September 17, followed by the 3090 ($1,500) on September 24, and the 3070 ($500) in October.