Doctor Who: The Adventure Games' final episode gets Xmas Day release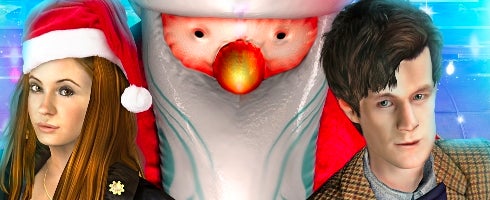 And you thought BFBC2: Vietnam was cutting it close?
The BBC's announced it's releasing the fourth and final episode of Doctor Who: The Adventure Games on Christmas Day.
The game, known as Shadows of the Vashta Nerada, will get its launch straight after the airing of the show's Christmas special on BBC One.
Shadows sees The Doctor and Amy Pond, played again by Matt Smith and Karen Gillan, "materialise just south of London (and about a 1000 miles to the left) inside an aquatic sea-bed colony called Poseidon" that just so happens to take place around Christmas. Bloody hell.
"We've gone all-out for the season finale," said Doctor Who producer, Steven Moffat.
"Shadows of the Vashta Nerada takes place entirely underwater – something which would be impossible for the TV series, as water is so expensive. It's thrilling, terrifying, educational and fun. Just steer clear of those shadows..."
The Adventure Games will return next year as well.