DLC planned for Assasin's Creed: Brotherhood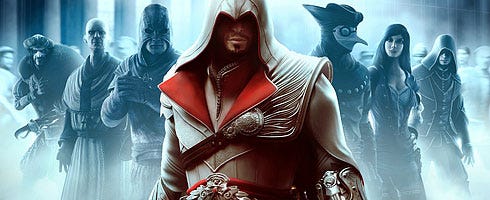 Ubisoft confirmed during its ComicCon panel that it does have DLC plans for Assassin's Creed: Brotherhood.
When asked during the Q&A about said plans, one of the panel - it's unknown who said it - said:
"Yes, there are plans in the works."
What specifically is planned, like single-player DLC in a similar form to the DLC from Assassin's Creed II or if it's multiplayer related, is unknown.
It was also said that Desmond will get more game time, and will "take a very unexpected turn. Things will change quite a bit in the present day. He'll also be changing his look."
During the panel, a brand new trailer of the game's multiplayer aired, which confirmed a September start date for the multiplayer beta, which is exclusive to PS3.
Assassin's Creed: Brotherhood releases on November 16 in the US, and launched in the UK and Europe on PS3, 360 and PC on November 19.
Thanks, US PS Blog.