New Divinity: Original Sin 2 stretch goals add dedicated mod support, romance option, more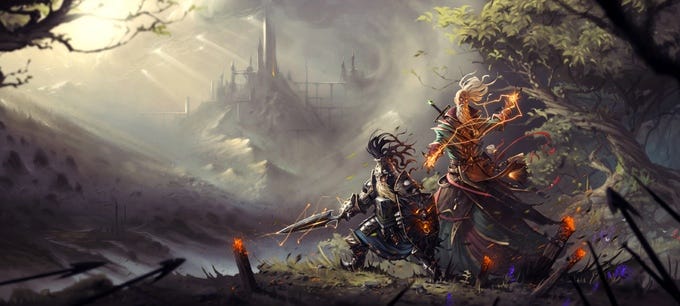 Larian Studios has added a shape-shifting hub area to Divinity: Original Sin 2, and it has also added new stretch goals to the Kickstarter.
With 11 days left on the clock, 32,962 backers have already pledged over $1.5 million. This unlocked the Hall of Echoes as a playable area, but there are other niceties to be unlocked once other stretch goals are met.
These include dedicated mod support, a more dynamic relationship system which includes romance, a shapeshifting mask, and a Game Master Mode with the in-game editor.
The new stretch goals start at $1.65 million and run up to $2 million.
Divinity: Original Sin 2 was launched on Kickstarter August 26 and met its $500,000 development goal within 12 hours.
It's in development for PC in English and subtitles will be made available in German, French, and Russian. Other platforms and languages may be announced at a later stage.