Dishonored 2: Emily and Corvo play, and feel, different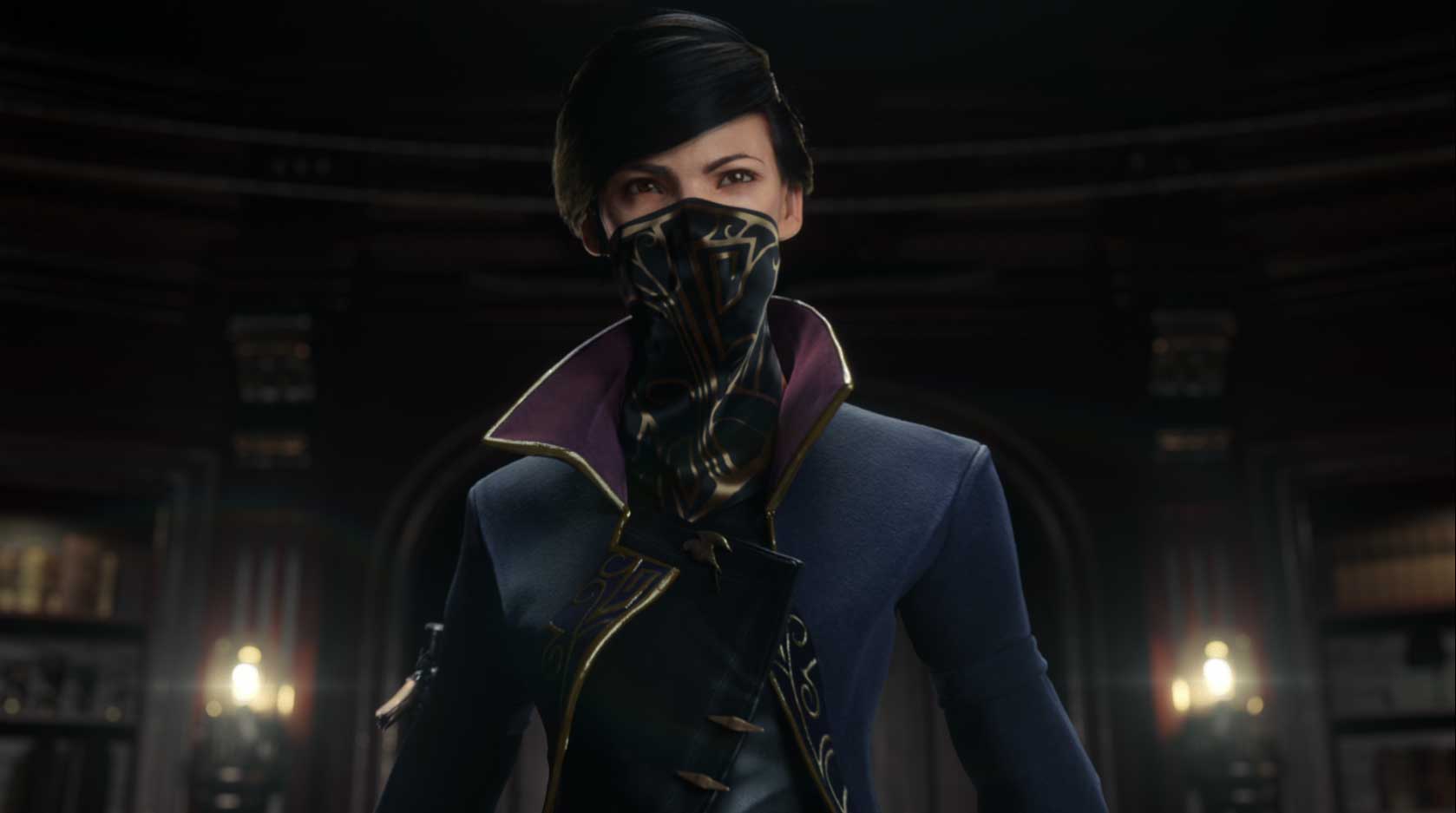 Dishonored 2 doesn't just offer you an aesthetic choice when you make the decision to play as Corvo or Emily.
Dishonored 2 begins with players in control of Emily, but after a prologue the game offers a choice as to whether to continue as the exiled empress or step into the shoes of returning protagonist Corvo.
Once you've made that choice you can't switch back, and the decision will dramatically shape your experience of the game - even though the two characters go on the same missions.
Speaking to Mashable, co-director Harvey Smith elaborated on the ways the two characters differ from each other in terms of gameplay - something hinted at in Dishonored 2's E3 2015 trailer.
"Emily fights with a little more finesse than Corvo does," he said.
"Whereas Corvo has the very classic Possession, Rat Swarm, Blink, Emily has Far Reach, Shadow Walk, Mesmerize - these powers that nobody has heard of."
Far Reach works quite differently to Corvo's Blink power. It has players shooting a "magic tendril" which then pulls them towards its target, rather than instantly teleporting them there. Dishonored veterans have probably already figured out that this means you won't be able to use Far Reach in the same way as Blink, because Emily will be visible throughout the movement. It has its own advantages, though.
"You can stick to walls, you can yank somebody toward you and assassinate them in mid-air, so you have these synced assassinations in mid-air," Smith said.
"It begins to feel different, and it adds momentum. You can run and jump and it has rope physics to it."
In addition to differences in gameplay, Emily and Corvo are fully voiced, which means they'll offer different perspectives on what's going on as you play.
"Corvo's an older guy, he's coming home for the first time to Serkonos. Emily is like an empress outlaw on the run, and she's young, she's 25," Smith said.
"There's a different theme in the narrative sense, in the literary sense."
The full interview also has some fascinating discussion on Arkane's approach to worldbuilding as well as insight into the studio's decision to make Emily a second playable protagonist.
Announced at E3 2015, Dishonored 2 is expected on PC, PS4 and Xbox One in 2016.