Direct2Drive is going live once more this weekend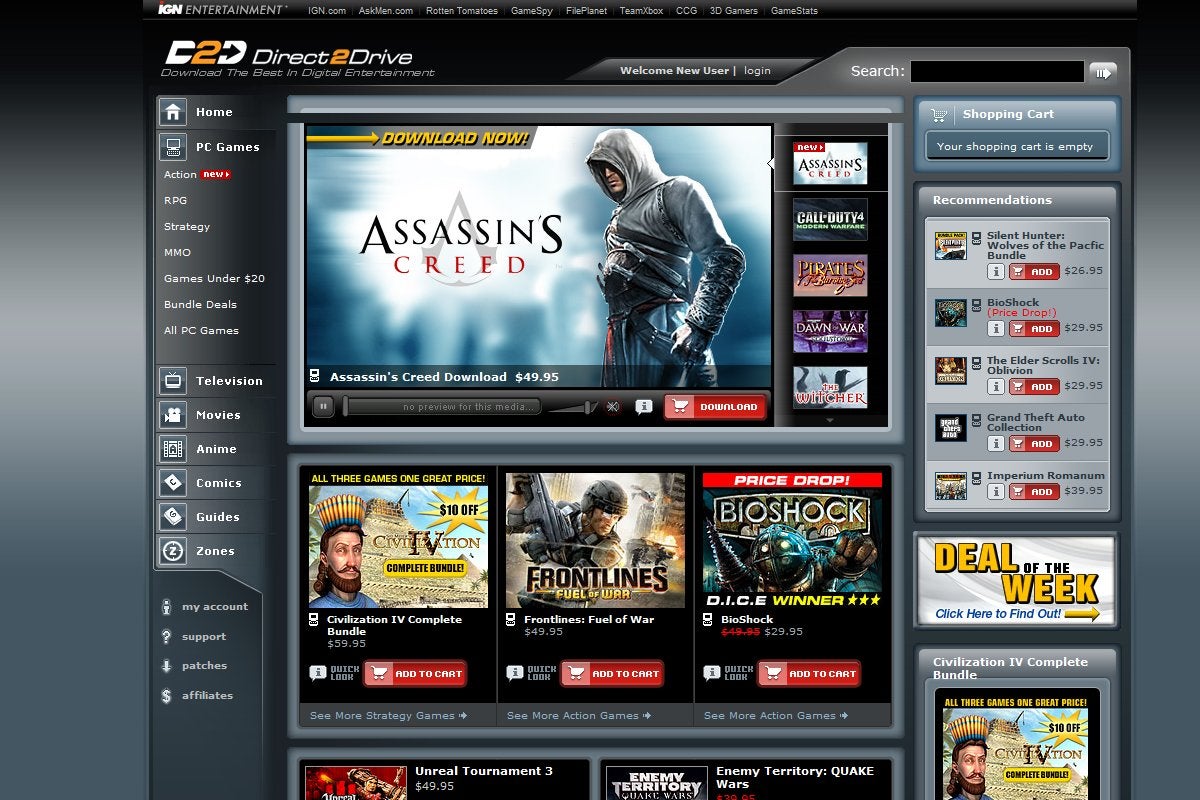 Direct2Drive is coming out of hibernation after a three-year hiatus. AtGames Digital Media will be relaunching the digital storefront as of this weekend, while GameFly Digital will be shuttered as part of the rebranding.
Direct2Drive hit the scene by way of IGN back in 2004, serving up a smattering of different high-profile PC titles for gamers to purchase and download directly to their computers. When it was aquired by GameFly in 2011, it was summarily known as GameFly Digital. Now that Direct2Drive is resting firmly in the palm of AtGames' hand, it will be rebranded once again to match its former self.
"We are extremely proud to revive the brand that started the digital game sales revolution, and look forward to reinventing Direct2Drive as the premiere destination for gamers in the digital space," said Ed Lin, Direct2Drive GM. Supposedly, the transition is going to be a very minimal one for users and will allow them to retain the licenses already purchased from the GameFly Digital store. If you've already got an account, you should be able to go ahead and get started as early as this weekend. Let us know how it works out for you in the comments below!
Thanks, GI.biz