Diablo 4 leak suggests a return to Diablo 2's darker atmosphere with upgraded Diablo 3 combat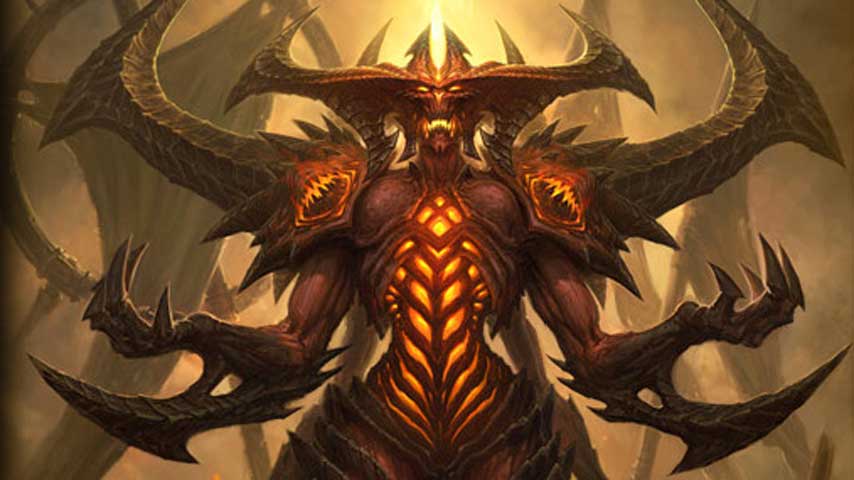 According to a new leak, Diablo 4 will be a mashup of elements from Diablo 2 and Diablo 3.
Diablo 4 is very much on the mind right now, what with Blizzcon 2019 on the horizon. All bets are on Blizzard officially revealing the game at the show, and it looks like the developer is determined to make solid case for it.
According to Reddit user Practicalbrush12, the game is doing away with the more colourful visual style of Diablo 3 in favour of the dark, gritty and sometimes horrific look mostly associated with Diablo 2.
"Locations are toned down, infrequently laid with corpses, wasteland, greyish deserts, cult caves surrounded by flesh, rotten crypts, marshes and bogs, plagued cities you name it," wrote Practicalbrush12.
The game's world is big, though the Reddit user isn't sure if it's going to be completely open world. Regardless, it's large enough that you'll be making use of mounts to get across it, as well as through contextual interactions with the environment.
Diablo 4 is said to support four-player co-op, with the possibility of a PvP mode. Practicalbrush12 leaked three classes so far: barbarian, druid, and mage.
Succubus Queen Lilith, whose major role in the story was semi-confirmed in the leaked artbook, is seemingly Diablo 4's main villain.
"All this game seems to be is a wink to the Diablo 2 fans... nitty-gritty dark style that 2 was praised for," they added.
Practicalbrush12 has a good track record when it comes to leaks, having previously, accurately revealed details about Ghost Recon Breakpoint, Pokemon Sword and Shield and others ahead of time.
While we always advise to take these sort of Reddit leaks with a grain of salt, Niko Partners analyst Daniel Ahmad weighed in to say that the leaked details do line up with what he separately heard, adding that Diablo 4's combat is an upgraded version of Diablo 3's.
This lines up with everything I've heard about Diablo IV.

The game is shaping up well and is definitely what fans would want out of the game. Takes what people loved about D2 style, improves on D3 combat. https://t.co/5aXaQk528M

— Daniel Ahmad (@ZhugeEX) October 31, 2019
Blizzcon 2019 kicks off tomorrow, and we'll be bringing you coverage both on site and from home. Keep your eyes peeled.