Diablo 3: Eternal Collection is getting its very own Loot Goblin amiibo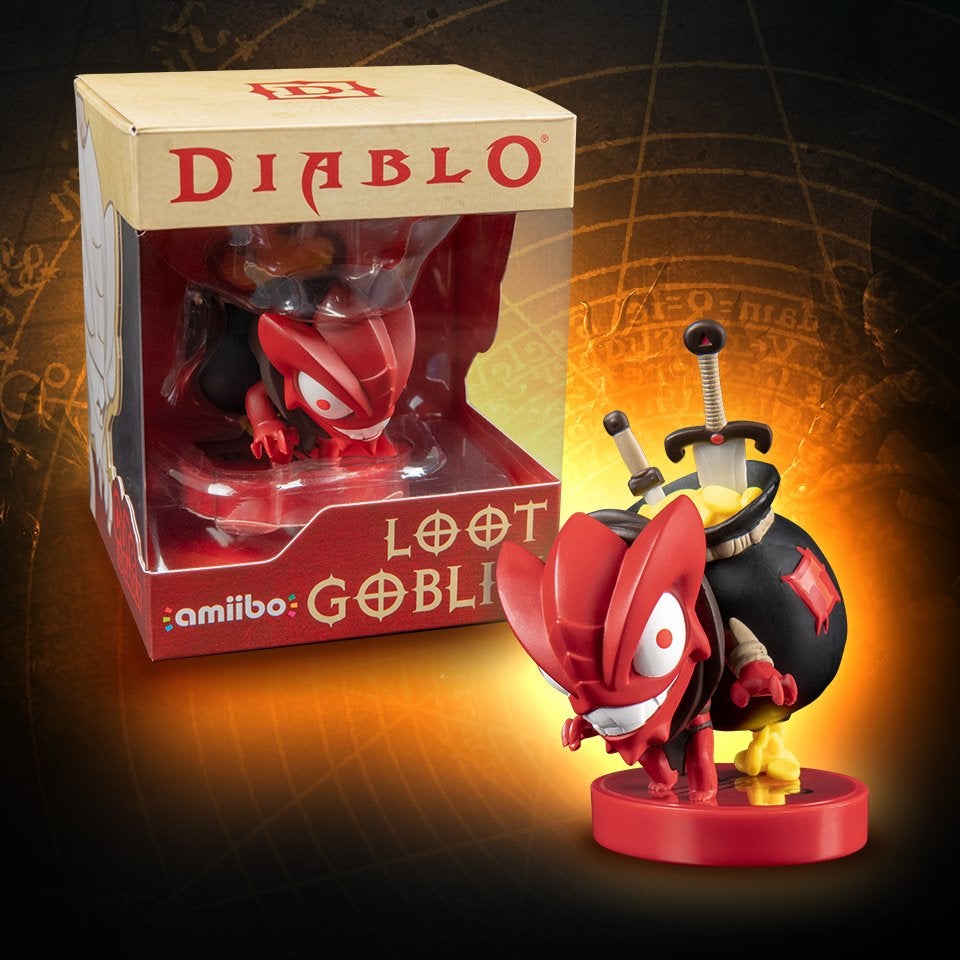 Diablo 3: Eternal Collection on Switch will have its very own amiibo, and it's the Loot Goblin.
Details on the Diablo 3: Eternal Collection amiibo are a bit scarce at the moment, but it's rather cute.
The Loot Goblin amiibo, according to the GameStop pre-order description, opens up a portal in the game to "untold riches." It will run you $15.99 and releases in December.
It sounds as though the amiibo will work similar to the game's Treasure Goblin, which when killed, opens a portal to the Treasure Realm. We're not sure at present.
More details will be announced at a later date it seems, maybe even tomorrow during the BlizzCon 2018 opening ceremony.
It's quite possible we'll also hear about other amiibo coming to the game tomorrow. There are supposedly two other amiibo coming: Demon amiibo, and a default amiibo.
Since the leaker was spot-on with the Loot Goblin, we're placing bets on the other two being true now.
Where there are goblins, there is treasure to be found! Summon your own portal to untold riches with the exclusive #DiabloSwitch Loot Goblin amiibo – available Dec 2018! pic.twitter.com/jLe4vMmkcH

— Diablo (@Diablo) November 1, 2018
As Siliconera points out, the Loot Goblin amiibo looks to be a reskin of the aqua-colored Loot Goblin included in the Cute but DeadlyBlind Vinyls series.
Diablo 3: Eternal Collection releases tomorrow, November 2, on Switch.