Former Diablo 3 designer points out flaws in Anthem's loot and reward systems, and how they can be improved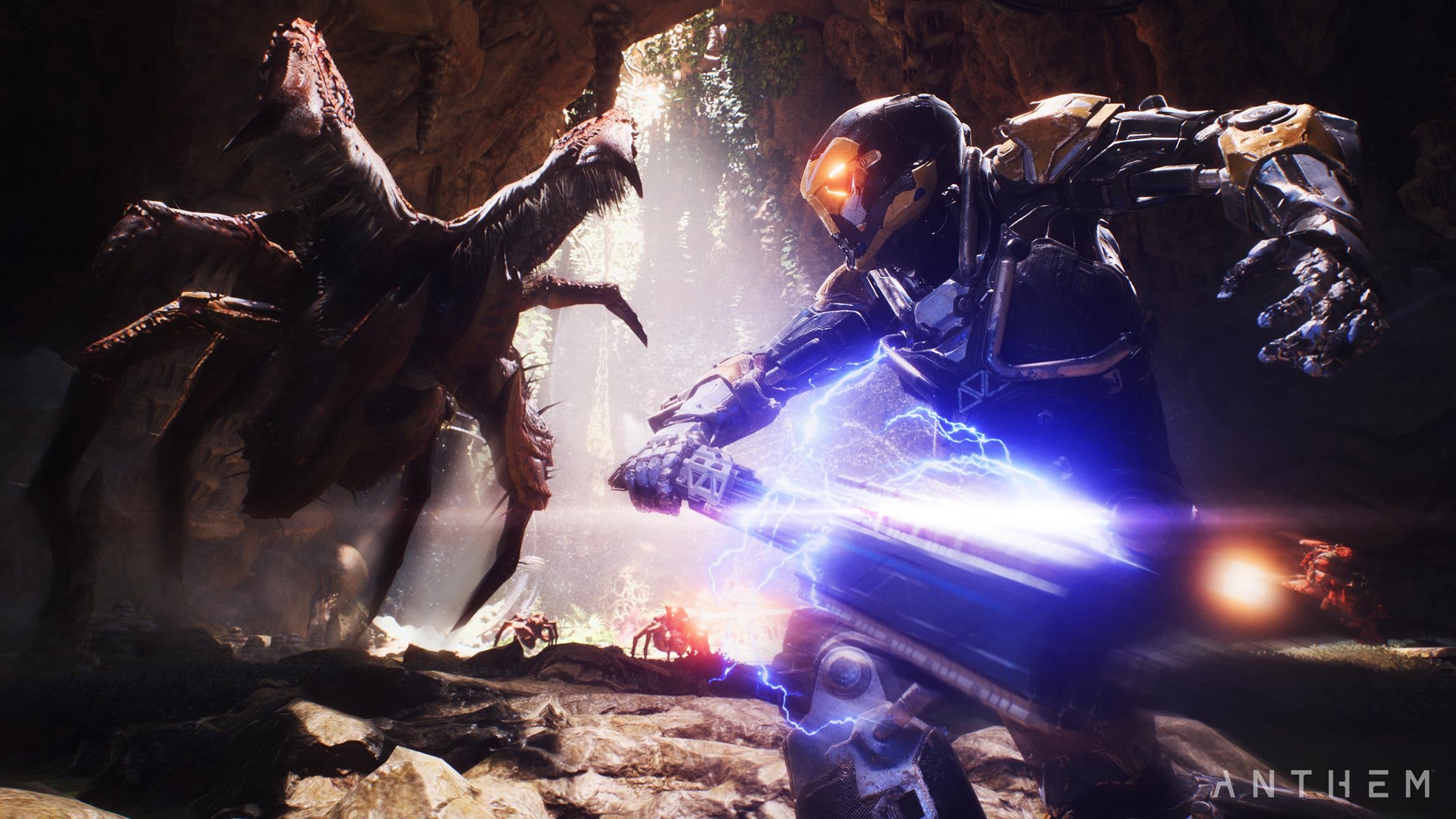 It's no secret at this point that Anthem's loot game, much like the rest of the package, is severely lacking.
If you ignore the fanfare-less way Anthem rewards loot, the actual loot itself is uninspired, and lacks the variety other loot shooters have.
Stepping away from the end product for a moment, there's an interesting design conversation to be had about BioWare's decisions with regards to itemisation, frequency of rewards, and how loot is ultimately doled out.
In a lengthy post on Anthem's subreddit, Travis Day, former Diablo 3 systems designer who currently works on Dauntless at Phoenix Labs, explored the game's many missteps when it comes to the loot game.
Day started off by talking about what they called "dead inscriptions", which are affixes that do not affect the item they rolled on, despite the description implying otherwise. This causes player confusion, and further complicates matters.
As to how loot itself is acquired - mostly Strongholds, Day lamented the lack of clear difficulty tiers. Fighting the final bosses of all three Strongholds, Day realised the Tyrant Mine was the easiest. Because Anthem doesn't assign clear difficulty tiers to each of the three Strongholds, players will follow the path of least resistance, which in this case is the Tyrant Mine.
If BioWare intended for each Stronghold to have a set difficulty, the loot rewarded should reflect that. If they're all supposed to be roughly the same difficulty, then Day suggests differentiating the loot and bonuses in order to make running all three more interesting than sticking to the most efficient route of just doing Tyrant.
Day also touched on the lack of granularity in difficulty. For example, after gearing up to a point where Grandmaster 1 is trivial, Grandmaster 2 represents a disproportionately higher challenge. You can go from feeling comfortable in GM1, to getting one-shot in GM2.
This discourages players from pushing to higher difficulties, where they should feel challenged and not overwhelmed.
The post is incredibly informative, and should be read in its entirety. If you're looking to hear more about Travis Day's experience working on Diablo 3 and plenty of other Blizzard games, he has a GDC talk that's also worth your time.