Capcom is "proud" of DmC, but Devil May Cry 5 will "expand more on the combat philosophies established in DMC1-4"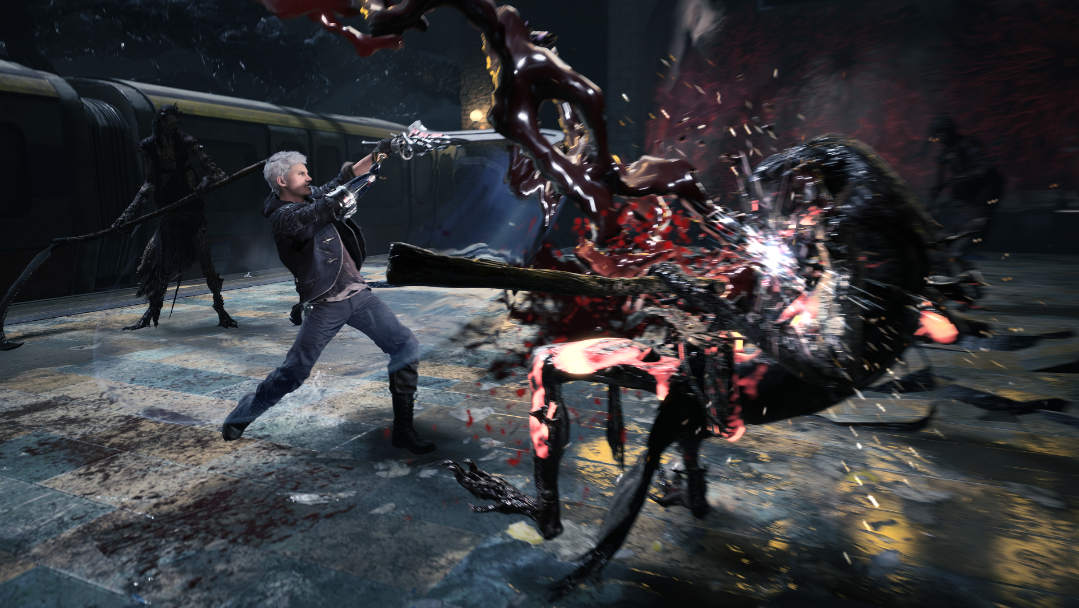 Devil May Cry 5's Nero redesign confused some people because of his similarities with DmC Dante, created by Ninja Theory.
It looked like it could have been a straight sequel to DmC, the Western-developed Devil may Cry, but that's not the case - this is a proper sequel to Devil May Cry 4.
Still, Capcom doesn't want to erase DmC from its history altogether. And why would it? It's a great game.
"This is definitely a game for the fans – we've heard fans asking for a sequel to the storyline of DMC4 for over ten years," producer Matt Walker tells me. "But this isn't a slight at Ninja Theory or DmC at all. We all love DmC."
In fact, Game director Hideaki Itsuno and the rest of the core DMC team worked with Ninja Theory to develop the game. It was a learning process for Ninja Theory and Capcom, marrying two different design philosophies to make a unique character action game with striking visual flair.
"Itsuno-san himself has explicitly stated that in his mind, DmC is just as important as any of the other titles in the series, and he's just as proud of it," Walker says. "That game had an amazing world all its own, that could only have been produced by the amazing artists and imaginations at Ninja Theory.
"We learned a lot from working with Ninja Theory on that title, and we hope that they benefited in some way as well. Itsuno-san has stressed several times in conversations with me that he's taken what he's learned from working on DmC and applied what he's learned specifically to what we've done on DMC5."
DMC5 is taking the best things from both sides of the series, essentially. But fans of the older games will feel right at home with the combat, which is returning to its more complex, showboating roots.
"As mentioned previously, Itsuno-san has learned from all of our experience on all of the DMC games, including DmC," Walker explains. "That being said, as a sequel to DMC4, I think you can expect DMC5 to expand more on the combat philosophies established in DMC1-4.
"Itsuno-san wants to make the absolute best action game he can, so he's going to use his and the team's experience to realise his goal."