Deus Ex Universe logo appears ahead of E3 2014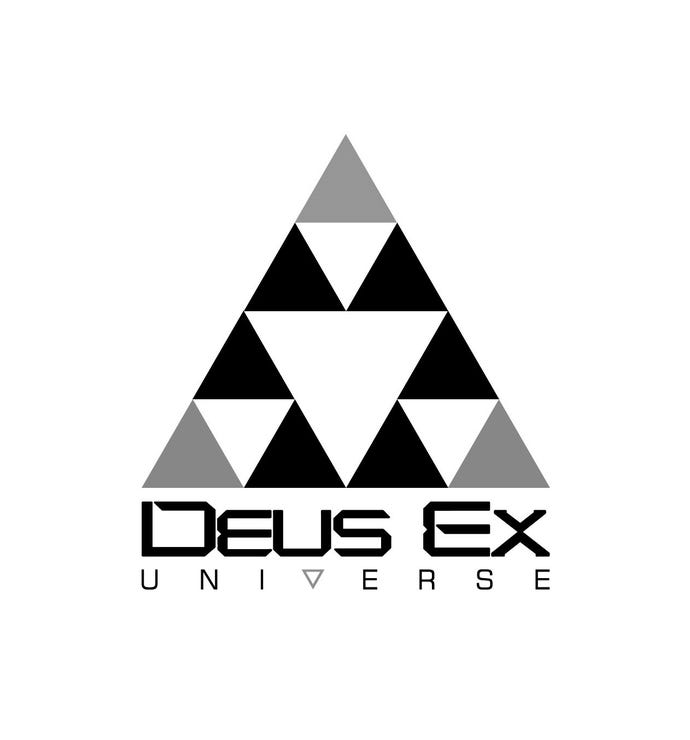 Deus Ex Universe appears to be gaining traction, according to a logo that allegedly came out of an EU trademark database. Last year, the name was officially given to the next wave of Deus Ex experience by developer Eidos Montreal, as reported by Eurogamer.
It was tweeted out by AGB today and looks like this:
I've taken the liberty of making this, so you don't have to:
Does this suggest a new Deus Ex reveal at E3 2014? Back in March we reported on a Square Enix trademark for Deus Ex: Mankind Divided, but the publisher has yet to formally announce anything with that name.
We'll be watching E3 2014 like a hawk to see if anything emerges. Stay tuned.