Deus Ex Breach is an arcade shooter mode within Mankind Divided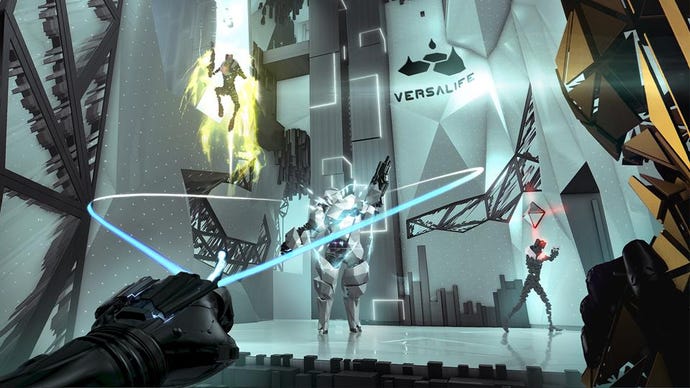 Competitive shooter game added to Deus Ex: Mankind Divided

Deus Ex Breach is an arcade shooter mode for Mankind Divided
Square Enix has just revealed Deux Ex Breach, a new arcade shooter mode found in Deus Ex: Mankind Divided.
Players will earn XP, credits and booster packs, allowing them to upgrade their skills and weapons. Weapons can be broken down and used to build new items.
Augmentations also appear, as you'd expect, and players can send each other scores challenges to tackle.
"Breach is an innovative game mode included in Deus Ex: Mankind Divided," reads the press release. "This new take on the game offers, for the very first time, an arcade approach on the gameplay of Deus Ex: Mankind Divided, providing players with a connected puzzle shooter experience. As a Ripper, your objective is to obtain and sell highly classified corporate data by infiltrating some of the world's most secure servers, using the funds you acquire to upgrade both your skills and arsenal."
Square said it will support the game after launch with extra content and updates.
Check out the first screens below:
Deus Ex: Mankind Divided is due for release August 23.