Destiny's Queen's Wrath event is now live - bounty and vendor details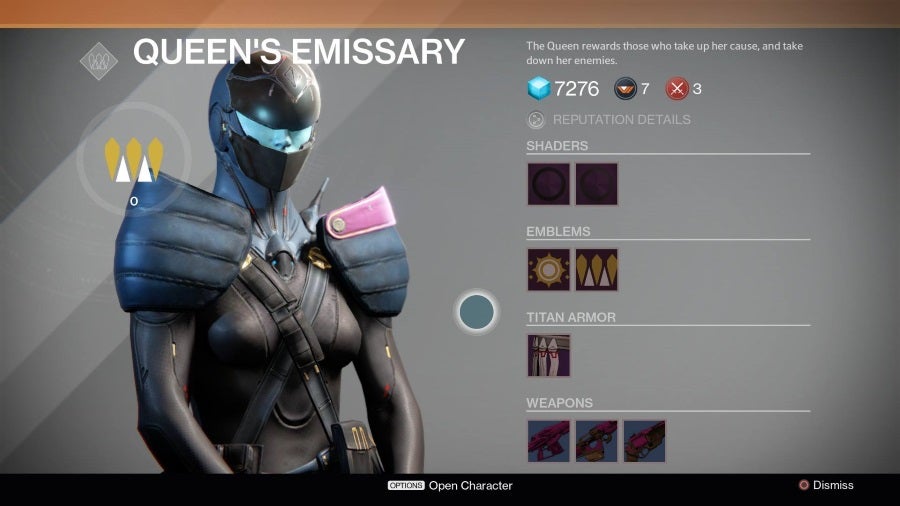 Here's a full list of bounties, weapons, class items, shaders and emblems from the Queen's emissary.
Bungie announced on Twitter that the event has now started and runs until October 6.
The Reef bounties have now been added to the bounty vendor in the Tower. They contain multiple challenges on existing missions and appear to be a rebrand of the Vanguard bounties at the moment.
The Queen emissary herself is located in the previously closed off area behind the bounty vendor. You can buy from her using the reputation you acquire from doing the bounties. She sells class items, shaders and rare weapons.
We've got a list of the bounties available for you to take:
The vendor items list is also below:
Weapons
Class items
Shaders
Emblems