Destiny's had a little post-Age of Triumph hotfix, so Petra Venj's class item spam is at an end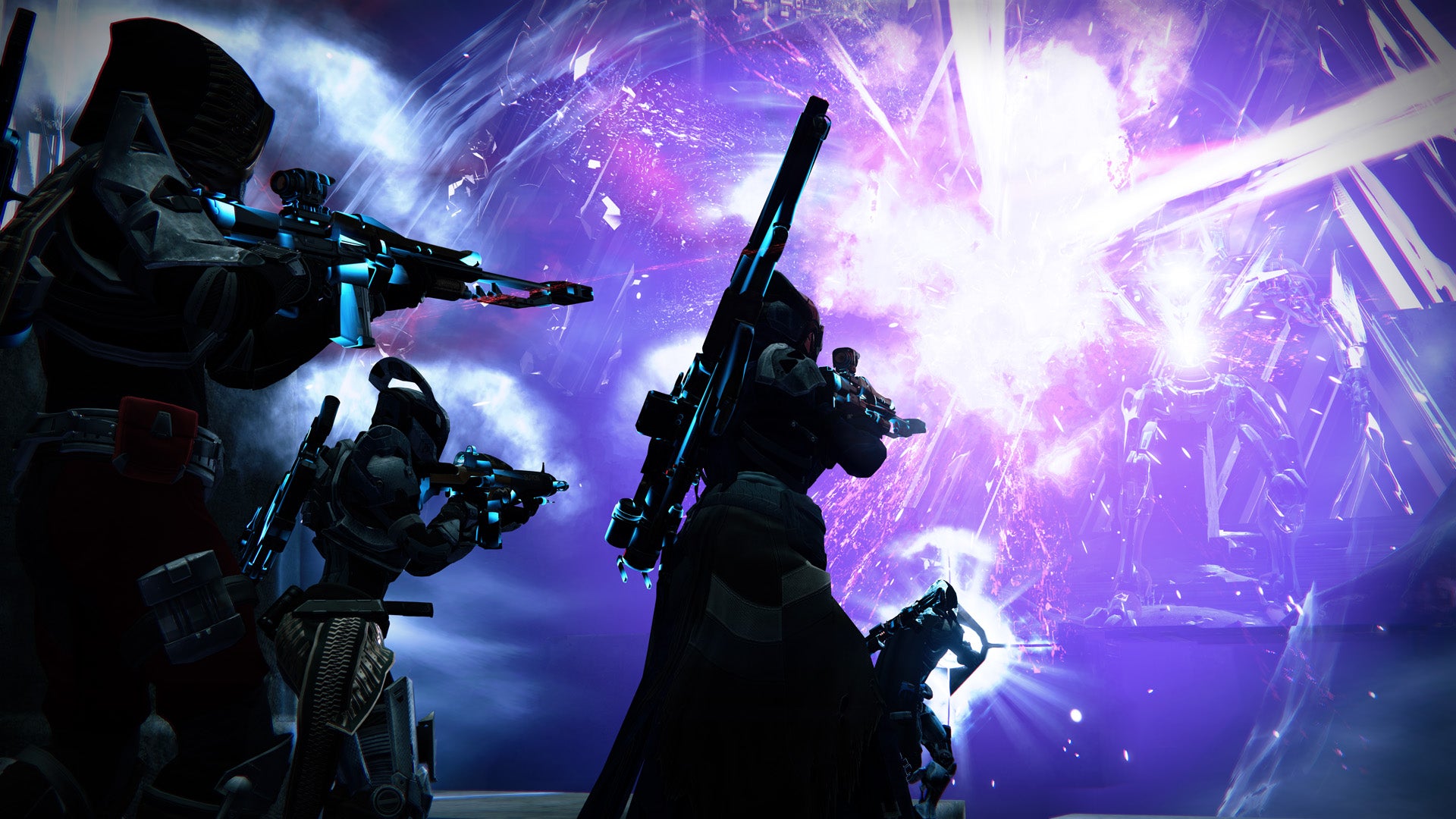 Destiny: Rise of Iron update fixes a few little foibles introduced with the Age of Triumph patch and event.
A small Destiny update rolled out today, designed to counter a few bungs found after the release of Age of Triumph, the big free content update that went live this week.
There are a couple of very important changes, such as Hard Mode raids opening up even to those who haven't done the normal versions, and fixes for some cheating tactics on the Bannerfall Crucible map. But since Destiny is all about loot, the one that stuck out for me is that Petra Venj will stop giving out so many class items. Behave yourself, Pet Revenge! Nobody needs another cloak. Give me a Ghost Shell, maybe.
Here are the patch notes for Detsiny hotfix 2.6.0.1, available right now on both PS4 and Xbox One.
PVP
Fixed an issue related to the networking physics of color-changing advertisements in the center staircase of Skyline and in subway cars on Last Exit
Added invisible physics and kill volumes to prevent players from leaving the intended playable space to gain an advantage on Bannerfall
Fixed an issue with Ammo options in Elimination Private Matches
Adjusted spawning on Last Exit and Floating Gardens to reduce dangerous spawns
Raids
Removed the requirements to complete normal mode of Raids before being able to access the hard mode reprisals
Vendors
Fixed an issue with Petra granting too many Class items through rank-up packages
General
Knuckles of Eao can now be moved into the Vault and transferred between characters