Destiny's Challenge of the Elders: How to beat Wretched Knight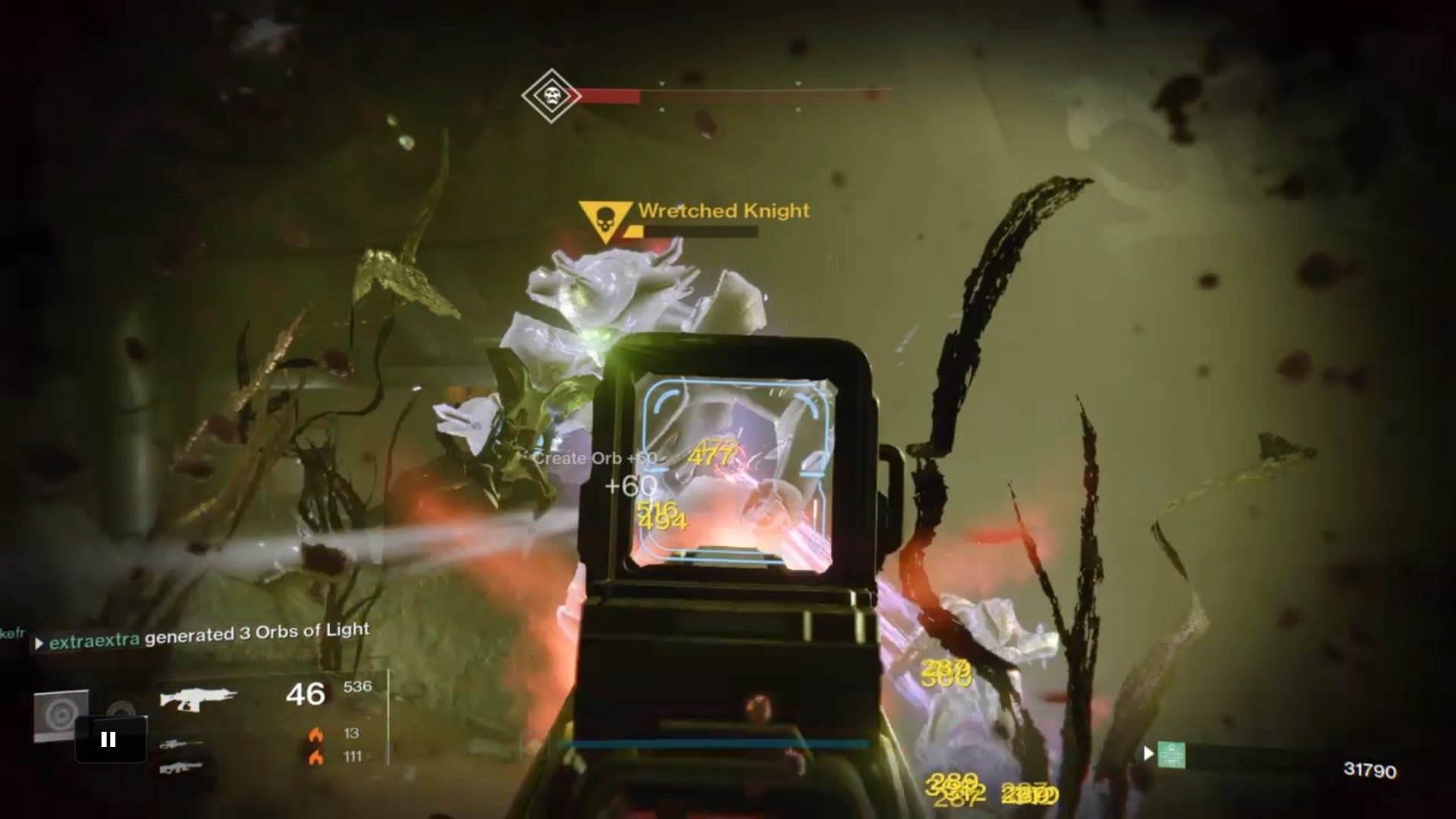 Combined forces of Hive enemies and Taken powers give this Level 42 Prison of Elders boss a fighting chance, though his bombs from out of nowhere are a trick you'll fall for only once.
Destiny: How to beat Wretched Knight
This page is part of our guide to Challenge of the Elders, the Prison of Elders end-game activity included as part of Destiny's April update. It's updated every Tuesday and includes all the information you need on the weekly reset, modifiers and bosses.
Possibly your biggest concern in the Hive arena while fighting the Wretched Knight are old favourites, Wizards. They're red-bar, so very quickly destroyed. Leave them floating around too long, though, and their Arc assault will weaken if not destroy you.
It's tough to gain a secure vantage point for the Wretched Knight, mainly because his chief tactic is to summon several blight bombs at once around the outskirts of the arena. This is usually where Guardians like to find a safe spot for sustained DPS. Damaging him when you get the chance is easy, you can throw anything at him that you like, it's just the danger of being surrounded by Cursed Thrall combined with Boomer Knights and the aforementioned Wizards that keeps you on alert at all times. It's horribly easy for two out of three Guardians to get killed simply by not paying attention to the marauding Hive adds.
Those blight bombs, which appear in number, absolutely will leave you with nowhere to run if you've parked up around the side somewhere just before they appear. This encounter does become quite hectic as a result, but is manageable – almost leisurely – if you're constantly shooting Acolytes, clearing the air traffic and getting a good aim at the Wretched Knight's head. Do not be tempted to move in for the kill, as he's inclined to stomp.