Destiny: Xur location and inventory for December 4, 5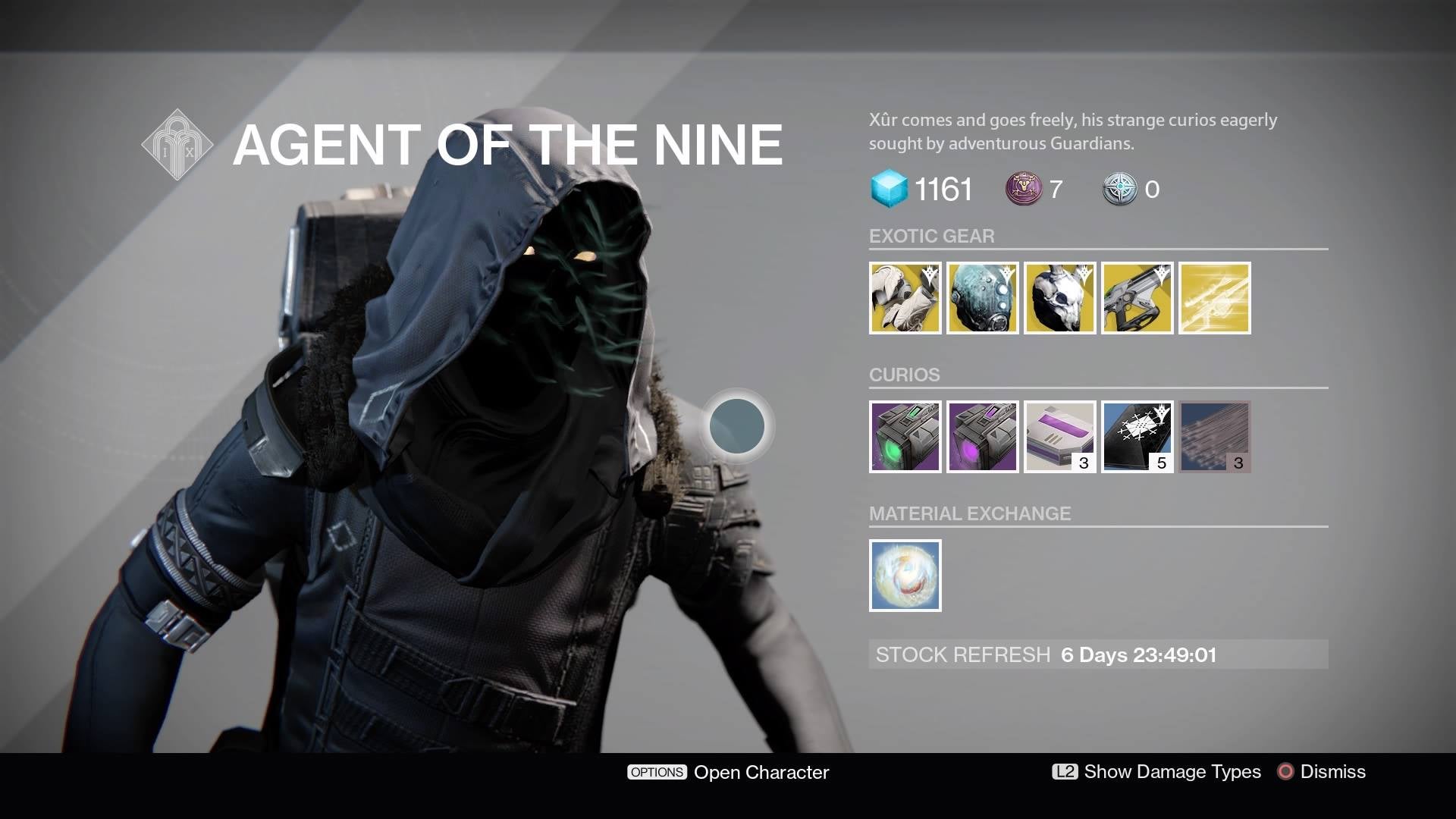 Destiny's merchant, the one with many talents, has arrived.
Xur: Agent of the Nine has returned to Destiny's Tower to sell you Exotic gear you may or may not want. You can't rely on him to get a Year 2 weapon anymore, but he'll always bring Year 2 armour.
He also sells Three of Coins and Glass Needle, two consumables you can only buy from him. Three of Coins is an item you use before fighting bosses to increase your chances at Exotic drops. Glass Needle is what you need if you're looking to reroll stats on Exotic armour.
Xur has set up shop in the Reef this weekend. He leaves at 9am GMT on Sunday, December 6.
Here's his full inventory:
If you're wondering whether or not Telesto is worth it, let's talk.