Destiny: Xur location and inventory for December 11, 12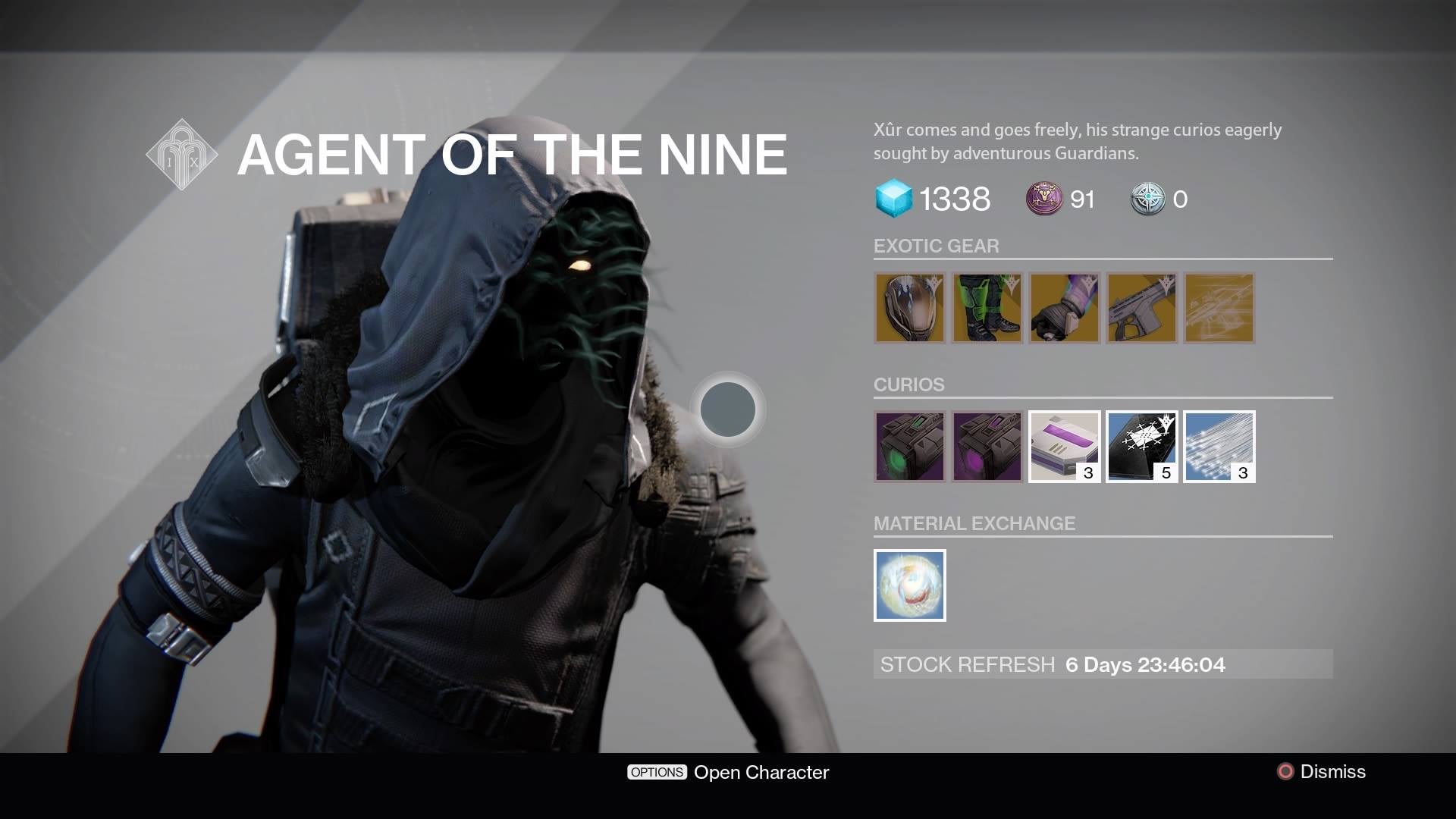 Xur has arrived. Will his haul include a weapon again?
Xur: Agent of the Nine is here for another week to take care of your Exotic needs. Xur may or may not bring a weapon, but he'll always bring Year 2 armour.
Xur will also sell you Three of Coins and Glass Needle, two relatively new items. Three of Coins is a consumable you pop before fighting bosses to increase your drop rate of Exotics. Glass Needle is one of the items you need to reroll the stats on your Exotic armour.
You can find Xur near the Crucible Quartermaster this weekend. He disappears at 9am GMT on Sunday, December 13.
Find everything new below:
Monte Carlo is a very specific weapon. Unless you're running a certain spec, you should probably save your Coins.