Where is Xur? What time does Iron Banner start? All your Destiny event and reset questions answered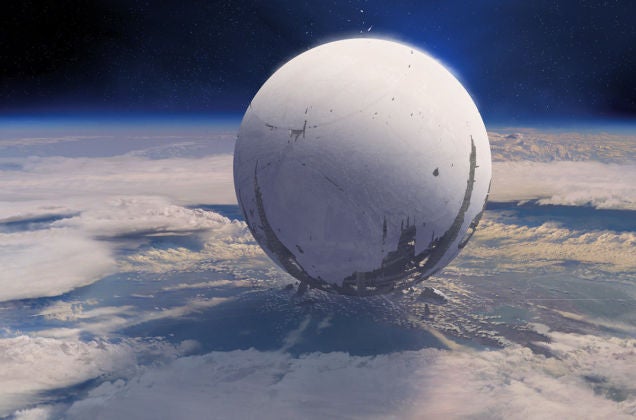 Destiny players have a lot to keep track of. Use our cheat sheet to quickly grok what's happening in Bungie's shared-worlds shooter.
If you're new to Destiny: The Taken King, returning after some time away ahead of the release of Rise of Iron in September or just confused about time zones, we're here for you. From reset time to special events, here's what's happening and when.
Daily and weekly Destiny resets
What time is daily reset and what happens?

Every day, reset delivers a a fresh stack of Crucible and Vanguard bounties; a new Heroic Daily mission; and a daily featured Crucible playlist. Destiny resets daily at 9:00am UTC. You can manually check the time for your territory if you're not in one of the regions below. These times are valid as of April 2017; note that the UTC timezone is not affected by daylight savings, so depending on your hemisphere and local changes, reset time can vary for six months of the year.

Western Europe: 11:00am
UK: 10:00am
US East Coast: 5:00am
US West Coast: 2:00am
Sydney: 6:00pm
When is weekly reset?

Destiny resets weekly on Tuesdays at 9:00am UTC - the same time as that listed above. Weekly reset delivers a new Nightfall strike and a new weekly featured Crucible playlist. It also rotates Court of Oryx bosses, Prison of Elders challenges, and the King's Fall raid challenge. It resets Raid checkpoints, allowing you to earn loot from Raids again. As of the release of The Taken King in September 2015, earned currencies are not affected by the weekly reset; the only cap is how much you can fit in your wallet.
What's this week's Nightfall/Court of Oryx boss/Prison of Elders challenge/King's Fall Raid challenge?

You can always see the latest details on weekly events by checking our Destiny Weekly Reset tag.
What time does Xur arrive in the tower?

A mysterious Agent of the Nine with a stack of rare and tasty merchandise, Xur arrives at 9:00am UTC on Friday - again, the daily reset time listed above - and stays through to reset on Sunday.
What time does Trials of Osiris start and end?

A weekly elimination-style 3v3 tournament, Trials of Osiris is the most difficult PvP challenge. Unusually, it doesn't kick off at reset; you can earn your way to the Lighthouse from 5:00pm UTC on Fridays. Check what time that is in your region. The event runs through to weekly reset on Tuesday. There was no Trials of Osiris during the launch week for expansion Rise of Iron. Trials of Osiris requires the Rise of Iron expansion.
Destiny events
When does Iron Banner start and end?

Iron Banner is a sporadic PvP event where power matters, and requires the Rise of Iron expansion. We love it, and its essential for earning endgame gear. It runs from weekly reset to weekly reset approximately once a month.
What mode is this month's Iron Banner?

The June Iron Banner mode is Supremacy.
What loot is available in this month's Iron Banner?

The November Iron Banner offers an scout rifle, fusion rifle, helmets and class items - see the loot here. As ever, drops are Light dependent and can range as high as cap.
What is Age of Triumph?

Believed to be Destiny's final "event", Age of Triumph introduces a new record book filled with achievements from across Destiny's three year lifespan. It brings back old raids at new endgame levels, updates old favourite weapons and armour for the current meta, and much more. It kicked off at the end of March 2017.
What is The Dawning?

The Dawning was a winter-themed holiday event held over the 2016 holiday break. As well as bringing back Sparrow racing League, it introduced Strike Scoring and a new record book - plus lots of tasty presents.
What is Festival of the Lost?

Festival of the Lost is Destiny's annual Halloween 2015, running for two weeks over the end of October and beginning of November. Players collect candy from a variety of activities to complete quests, and can earn event-exclusive rewards including cosmetics and cosmetic consumables. The event also adds a number of cosmetic items only accessible via microtransactions. The 2016 Festival of the Lost added several emotes and masks via the microtransaction store, with the latter sold in RNG-based crates only.
What is Sparrow Racing League?

Sparrow Racing League was a competitive racing event which ran over the Holiday 2015 break, fronting multiple maps, and as part of the 2016 holiday event, The Dawning. Rewards included Sparrows, horns and emotes as well as potentially high-level equipment drops - tailored for Sparrow Racing. Sparrow Racing is still available in custom multiplayer games, which are eligible for record book achievements.
What is Crimson Days?

Crimson Days was a 2v2 PvP event for Valentine's Day 2016. Players were able to earn drops up to 320 Light and were guaranteed a 320 Ghost as a special reward. Fresh emotes were created for the event, and there were special buff items which expired when the romance died. The tower was decked out with roses and petals. We don't know if it will ever return, as it had some problems and was skipped over in 2017.
What is Queen's Wrath?

The very first Destiny event, Queen's Wrath allowed for rapid character growth and was almost immediately nerfed. It retired ignobly, but some of its core concepts such as Queen's Wrath bounties later turned up in expanded form as part of the House of Wolves DLC pack. As of the release of The Taken King, House of Wolves is a permanent fixture of the base Destiny package. We have no indication Queen's Wrath will ever come back as a recurring PvE event.
Destiny Roadmap
What's next for Destiny?

As of April 2017, no further Destiny updates or events are expected, due to the announcement of Destiny 2 for release in September 2017. As of June 2017, Bungie has announced there will be no further balance changes to Destiny - for now.
When's the next Destiny DLC?

No further DLC has been announced following the release of Destiny: Rise of Iron in September 2016. Two free major updates, The Dawning and Age of Triumph, released in December 2016 and March 2017 respectively.
What's included in the latest Destiny expansion, Rise of Iron?

Destiny: Rise of Iron's main features are:

New Destination, Earth: Plaguelands
Remixed existing strikes including The Devil's Lair
Archon's Forge public PvE event
New limited-use weapon, a flaming battle axe
Light level increase to 385, or 400 with hard mode raid gear
New weapons, including Exotics and endgame Gjallarhorn and Khvostov
A new armour customisation system called Ornaments
New vendor and quest handler Tyra Karn
Rise of Iron Record Book unlocking unique rewards
Four new PvP maps, one of which is PS4 exclusive
New PvP mode, Supremacy
Private PvP matches (free update to all Destiny players)
Did we answer all your questions? Is there anything else you want to know about how Destiny changes from week to week? Get in touch and let us know.