These Destiny players defeated the final Vault of Glass boss in 17 seconds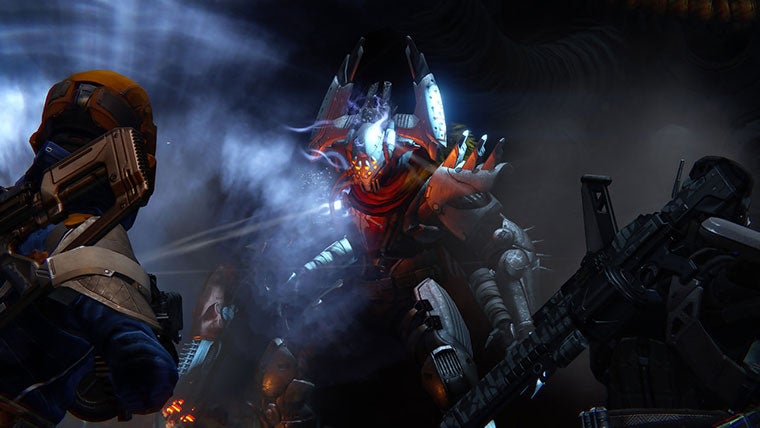 I know nothing about Destiny as I have yet to play the Bungie shooter, but apparently, killing off the last boss in Vault of Glass within 17 seconds is an amazing feat. Especially considering it was done in Hard Mode.
I'm an MMO player, rather a "dabbler" of late because my spare time is constantly being eaten away by real life, so I am very familiar with Hard Mode raids. Every player in a six to 12-person raid needs to be on their game, or else you will fail. Multiple times.
The Destiny clan Legendary Crew went in with a plan. A great plan from what I read in the description.
Said plan paid off with the team besting Atheon in 17 seconds and earning some rather nice gear. My hat is off to them.
Speaking of Destiny's Vault of Glass, I have never had the testicular fortitude to try a raid solo like this player did - but I have been known to try my hand at solo, 'getting killed in one hit' idiocy in LOTRO on occasion.
My hat is off to him as well.
Thanks, Reddit.