Destiny: this is the Eververse Trading Co. package you can't buy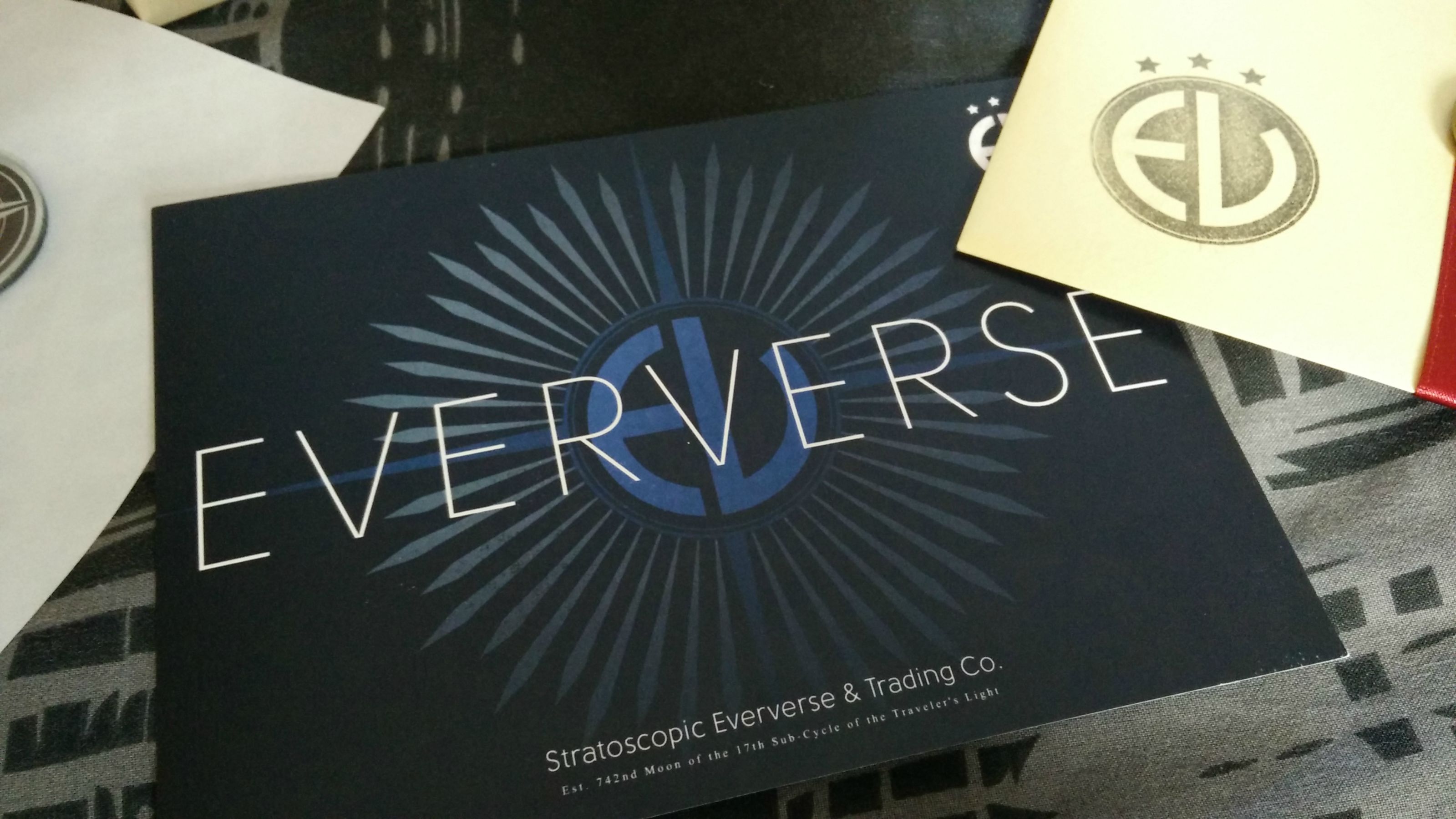 Activision has sent a few lucky folks some premium promotion packages for the Eververse Trading Company.
The Eververse Trading Company is Destiny's new destination for character emotes. The (virtual) company will be open for business later today, and to celebrate, publisher Activision is sending some folks a package not unlike those you get in collector's editions.
Our man Alex was among the lucky few, and he shows it off to you in the video above.
You can also take a look at close-ups of all contents below.