Destiny: The Taken King - how to get new exotic scout rifle Touch of Malice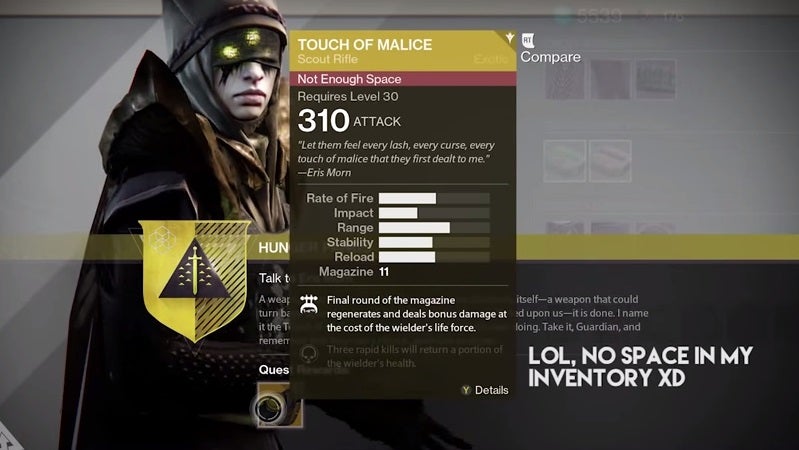 Touch of Malice is one of the new exotic Scout Rifles in Destiny: The Taken King. If you want it, you're going to have to work for it.
This is the new Exotic Scout rifle from Destiny expansion The Taken King. It has two perks:
Touch of Malice - Final round of the magazine regenerates and deals bonus damage at the cost of the wielder's life force.
Touch of Mercy - Three rapid kills will return a portion of the wielder's health.
So it basically has infinte ammo so long as you stay alive.
In order to get your hands on the beauty, you've got quite a long quest chain ahead of you. You'll need to finish quests for Eris, complete the Raid, and have a tonne of Calcified Fragments, Weapon Parts, Wormspore and Hadium Flakes to hand.
What you need to do first is watch the video above and let Arekkz Gaming explain the process in detail in under 3 minutes.
Back to Destiny: The Taken King complete guide and walkthrough.