Destiny Sparrow Racing League adds horns, includes 320-rated gear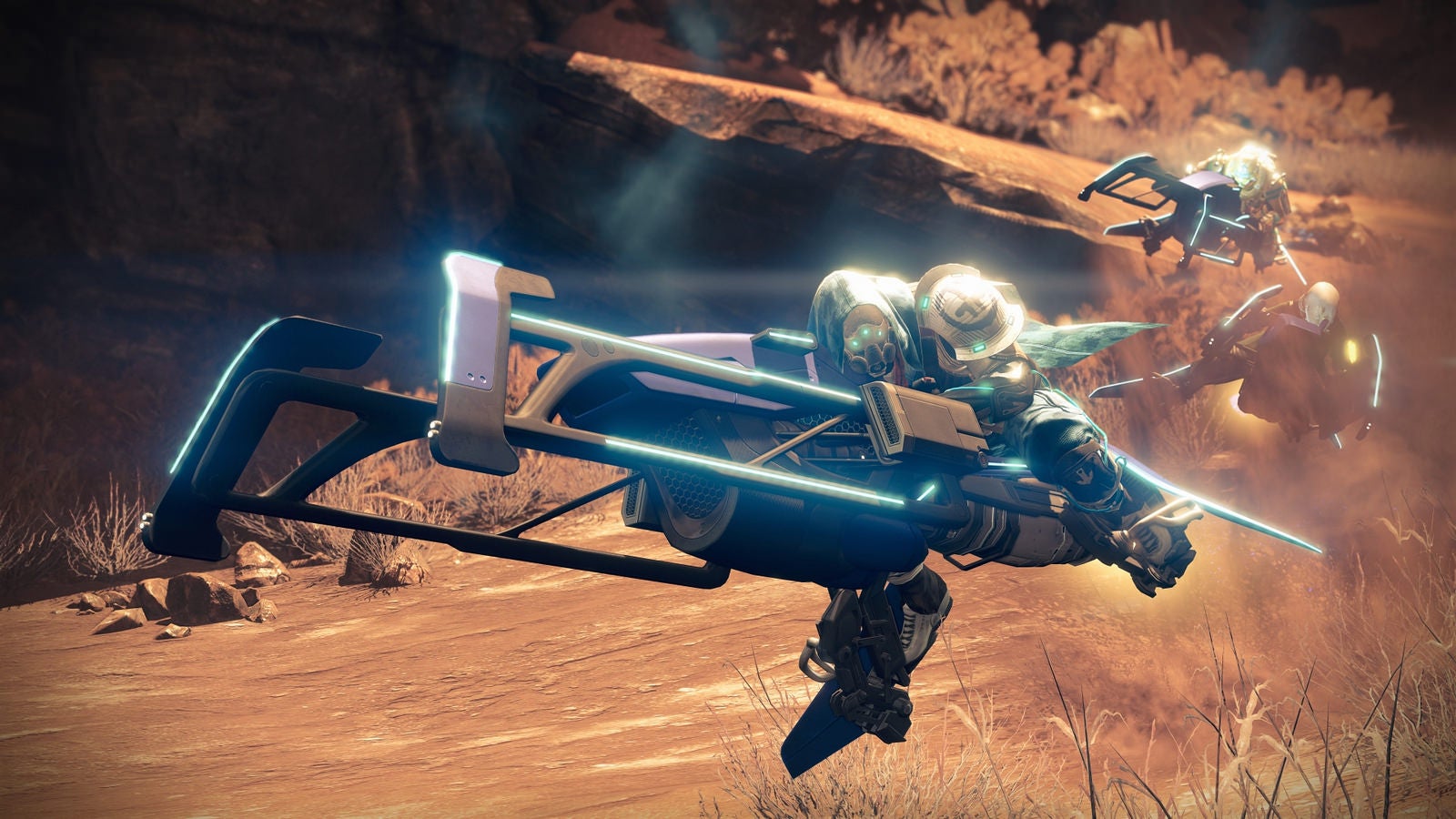 Destiny players will soon be able to honk their way around space.
When the Sparrow Racing League goes live in Destiny this week, it brings with it something players have long requested: horns.
No, not on your head - on your Sparrow. A variety of different horns will be available as equip-able items, and players will be able to use them at will. These Rare-quality items will expire after the event ends, but if you convert them to Legendary using a Horn relay, you can keep them forever.
Horns are just one of a number of new loot items coming with the SRL; there'll also be class-agonistic armour and class items with Sparrow-related perks (please excuse me while I sob quietly over my already chock-a-block vault); 320-rated equipment; and all new Sparrows, including some with the Trick perk, which was previously exclusive to the Tumbler. Most of these items will drop in post-SRL match drops and in packages as you level up your reputation with shipwright Amanda Halliday.
There'll also be something called a Racer's Toolkit, which is guaranteed to contain a random SRL Legendary and is "highly likely to contain a piece of gear not currently owned". It's not clear whether these are reward packages, post-match drops or purchased from a vendor.
You'll also be able to purchase SRL Sparrows through the Eververse Trading Company, using Silver you've purchased with real money. 500 Silver nets you a random Sparrow.
Sparrow Racing League kicks off December 8 for all owners of The Taken King and runs through the rest of the month. Below you'll find a couple of videos showing off the new mode and loot. The top one comes from Datto and shows both the Mars and Venus tracks, as well as someone spamming the horn at the beginning of the race. The second is from MesaSean and goes through the equipment available to competitors; note that the gear isn't balanced in this event build, so the stats are just filler nonsense.